Discover Space
---
Volunteer Spotlight: Theron Berry
Written by: Space Foundation Editorial Team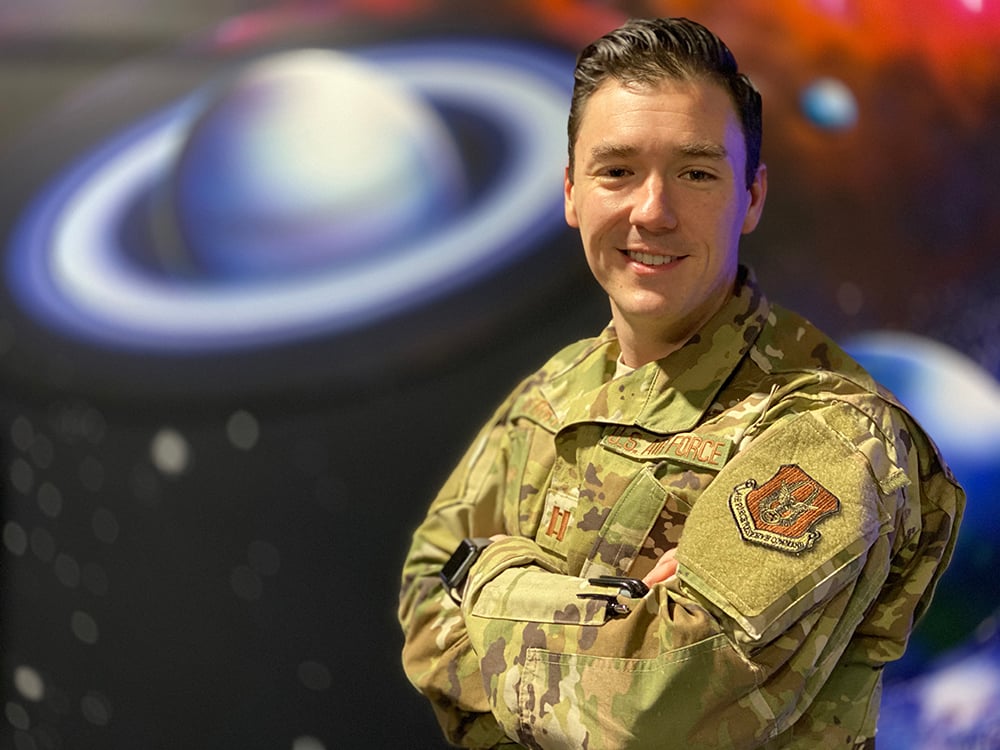 Once a month, the Space Foundation is highlighting the stellar volunteers who help us bring space to you!
This month, we are featuring Space Foundation Discovery Center and Space Symposium volunteer, Theron Berry. Theron is a United States Air Force Captain serving as a deputy flight commander and instructor with the 42nd Combat Training Squadron at Peterson Air Force Base.
Theron says he enjoys volunteering with the Space Foundation for the excellent community outreach and personal growth opportunities. As a Space Symposium volunteer, he's excited to support the connection of space professionals and exchange of ideas from across the space enterprise.
In his role as a recurring Discovery Center volunteer, Theron shares that he delights in the excitement and sense of wonder from visitors of all ages. His favorite activity at the Discovery Center is the Science On a Sphere® presentations. He uses the Sphere to show its stunning visual medium and take patrons on fantastic explorations of our universe.
Thank you, Theron, for your generous contribution of time and expertise that you share as a volunteer.
If you are interested in becoming a Space Foundation/Space Foundation Discovery Center volunteer, please reach out to Jennifer Walters, Volunteer Program Manager, at [email protected]
---
Posted in Discover Space