Education
---
Space Foundation Signs MOU with UAE's Al Suwaidi Private Office & Group
Written by: Space Foundation Editorial Team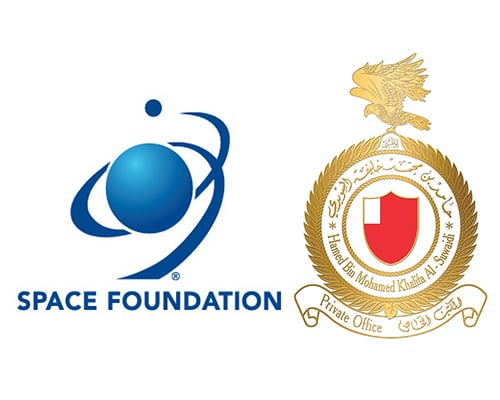 Partnership Crafted to Build New Generations of Talent and Opportunity
COLORADO SPRINGS, Colo. — Abu Dhabi, UAE — September 15, 2020 — Space Foundation, a 501(c)(3) global space advocate for 37 years, today announced it has signed a Memorandum of Understanding with the Al Suwaidi Private Office & Group of the United Arab Emirates (UAE) to explore a partnership and companion programming that will offer educational content and prospective career development opportunities for interested students and their families in the UAE.
With a focus on enhancing space-inspired STEM disciplines and other cultural exchanges, the partnership seeks to improve the understanding and application of critical core skills and develop the collaboration necessary to drive future exploration in space, technology innovation, educational models, workforce development, global commerce, and the arts.
In announcing this partnership in the UAE, Shelli Brunswick, Space Foundation COO and executive leader of the Center for Innovation and Education observed, "Today's space renaissance is available to all people. The UAE's vision is to build multinational bridges that will inspire today's workforce and tomorrow's innovators. Space Foundation is honored to partner with the Al Suwaidi Private Office & Group to build a collaborative future for the global space economy that benefits space exploration and improves daily life on Earth."
"We are committed to developing our nation's young talents in line with the UAE vision toward a more diverse and sustainable economy based on creativity, innovation, and knowledge. Our partnership with Space Foundation is testament to our confidence in the ability of the young generation to rise up and contribute to the building of a bright future," said Dr. Hamed Al Suwaidi, CEO and Founder of the Al Suwaidi Private Office & Group of the UAE.
About Space Foundation
Space Foundation is a 501(c)(3) nonprofit advocate for the global space community. Through a partnership model, its Center for Innovation and Education unites the entire spectrum of global stakeholders, including public and private businesses, government agencies, educational institutions, and local communities to serve the entire life cycle of the workforce, from students and young leaders to entrepreneurs and professionals. Best known for its annual Space Symposium, attended by 15,000 space professionals from around the world, Space Foundation also publishes The Space Report, its quarterly authoritative guide to research and analysis of the space industry. Headquartered in Colorado Springs, Colo., Space Foundation's Discovery Center offers rich programming on-site and online for teachers, parents, and students. Visit Space Foundation at www.SpaceFoundation.org, and follow us on Facebook,Twitter, Instagram, LinkedIn, and YouTube.
About Al Suwaidi PVG Group
Al Suwaidi PVG Group was established by a prominent Emirati family in the United Arab Emirates (UAE) to develop national and international relationships and businesses, and to encourage building bridges between different cultures and nations. The group operates several business portfolios in trade, arts, agriculture, consultancy, and ecommerce. In addition, the group operates a nonprofit arm which aims to promote the UAE arts and culture both locally and globally.
###
All brand names and product names are trademarks or registered trademarks of their respective companies.
Tags: Space Foundation, Center for Innovation and Education, space economy, space commerce, workforce development, space technology, space innovation, workforce shortage, skills deficit, lifelong learning, United Arab Emirates, UAE
Media Contacts:
Rich Cooper
Vice President, Strategic Communications & Outreach
Space Foundation
[email protected]
[email protected]
Phone: (202) 596-0714
Christina Samman
Private Office Communications
[email protected]
---
Posted in Education