Partner News
---
SNC to Host Media Briefing to Provide an Update on its Space Transportation, Destination and Infrastructure Programs
Written by: Space Foundation Editorial Team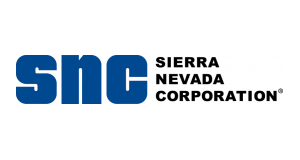 SPARKS, Nev. (November 17, 2020) – Sierra Nevada Corporation (SNC), the global aerospace and national security company owned by Eren and Fatih Ozmen, invites reporters to a media briefing on Tuesday, November 17th to discuss the company's vision for the future of space transportation, destination, and infrastructure.
Company leadership will provide program updates on SNC's Dream Chaser® spaceplane and its Shooting Star™ transport vehicle, and the Gateway Habitat, lunar landers and its recent contract award for NASA's Tipping Point. SNC has seen significant growth, expanding its wide portfolio of space offerings with new and enhanced capabilities.
SNC will also walk participants through its new Dream Chaser digital interactive. The interactive brings to life the many ways Dream Chaser and Shooting Star will increase routine access to low Earth orbit enabling wider options at a lower cost for space logistics, space experiments and space prototyping. For a preview, please visit https://www.sncorp.com/interactive.
WHO:
Janet Kavandi, Executive Vice President of SNC's Space Systems; former NASA astronaut;
Steve Lindsey, Senior Vice President Strategy and former USAF pilot, NASA commander and astronaut;
Neeraj Gupta, Director of Programs for SNC's Advanced Development Group
Tom Crabb, Vice President of SNC's Propulsion & Environmental Systems business unit
WHAT: SNC media briefing
WHERE: Webex information as follows: Call-in number: 415-527-5035; Meeting number: 199 827 0779; Meeting password: SNCEVENT
WHEN: Tuesday, November 17th at 9 a.m. MT
WHY: SNC program updates, highlighting the company's successes in 2020, vision for what's next, reporter Q&A
The briefing coincides with discussions and events at the inaugural ASCEND space conference. Steve Lindsey will also be part of an ASCEND panel discussion on November 17, from 1:00 – 2:00 PM ET, discussing lessons learned during our efforts to commercialize low Earth orbit.
Media who plan to attend should RSVP to [email protected] by 5 p.m. Monday, November 14th, 2020.  Please put "RSVP SNC Media Briefing" in the subject line. Please include your full name and media organization.
About Sierra Nevada Corporation (SNC)
Owned by Chairwoman and President Eren Ozmen and CEO Fatih Ozmen, SNC is a trusted leader in solving the world's toughest challenges through best-of-breed, open architecture engineering in Space Systems, Commercial Solutions, and National Security and Defense. SNC is recognized among The Top 10 Most Innovative Companies in Space, as a Tier One Superior Supplier for the U.S. Air Force and is the only aerospace and defense firm selected as a 2020 US Best Managed Company. For nearly 60 years, SNC has delivered state-of-the-art civil, military and commercial solutions including more than 4,000 space systems, subsystems and components to customers worldwide, and participation in more than 450 missions to space, including to Mars.
###
MEDIA CONTACT:
Kimberly Schwandt
(O) 720-407-3192
[email protected]
---
Posted in Partner News