Space Foundation Press Releases
---
Podcast to Detail How Space Economy Provides Out-of-This-World Opportunities for All Individuals
Written by: Space Foundation Editorial Team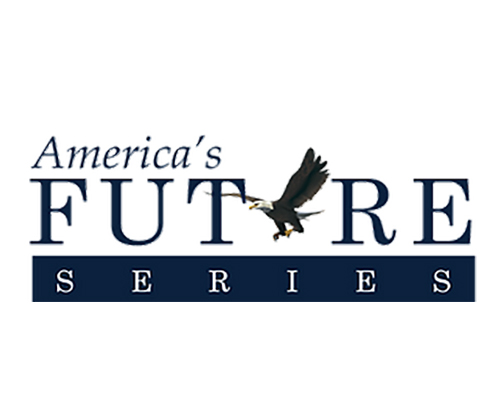 "Space Talks with Z" Podcast Features Space Foundation's Shelli Brunswick, Who Unveils Ways to Take Advantage of Today's Space Economy
DALLAS, Texas and COLORADO SPRINGS, Colo. — Dec. 4, 2020 — America's Future Series and Space Foundation, a 501(c)(3) global space advocate for nearly 40 years are proud to announce the debut episode of the "Space Talks with Z" podcast to air on Dec. 8, featuring Space Foundation's Shelli Brunswick.
Zaheer Ali, host of "Space Talks with Z," interviews Brunswick, COO of the Space Foundation and Executive Leader of the organization's Center for Innovation and Education. Shelli is also a veteran of the U.S. Air Force, and a United Nations Space for Women mentor and a WomenTech Network ambassador. In this interactive podcast, Brunswick clearly demonstrates that the space economy provides tremendous opportunities for anyone who's willing to take advantage of the current $423.8 billion global market.
"The technology that we are deriving is being commercialized," said Brunswick, "and what that means is that it creates jobs, innovation, and opportunities that benefit all of us here on Earth."
The opportunities in the space economy are limitless no matter what level of education, economy, or status an individual may have. Here are latest metrics*:
$423.8 billion global market
$1–$3 trillion growth expected by 2040
80-plus nations actively operating and competing in the space sector
Space economy salaries 40% above the average income


*metrics provided by

The Space Report
AFS Space Talks with Z, Shelli Brunswick Trailer
In this informative podcast, Brunswick lays out step-by-step guidance for all individuals, from both STEM and non-STEM backgrounds, to find necessary education free or at a low-cost, get higher-paying jobs, find ways to elevate their financial status and current lifestyle, open the doors to their entrepreneurial ambitions, and obtain the resources needed to secure patents.
"It's about breaking down the barriers to allow all citizens to understand they can be part of the Space Economy," said Brunswick. "We want everyone to be part of it; we want all ideas to come forward."
Watch the debut Tues., Dec. 8, by signing up here, and a recording will be also available after that date.
America's Future Series would like to thank sponsors Raytheon Technologies and Bell Flight for making this valuable podcast possible.
About America's Future Series
America's Future Series ("AFS"), based in Dallas, Texas, is a national speaker's series that has brought together national leaders to collaborate and focus on the critical issues facing America since 2010. It aims to foster civil and creative dialogue around important issues impacting U.S. global competitiveness and is open to participants worldwide via interactive live and virtual events. Over 250 high-level speakers such as Sir Richard Branson, Ross Perot, T. Boone Pickens, Secretary Hondo Geurts, and General Mike Murray have all participated in and spoken at AFS events. AFS also works to raise money and awareness for worthy causes — since 2010, AFS has raised more than $6 million in donations and event proceeds. For further information on America's Future Series, visit www.americas-fs.org/
About "Space Talks with Z"
"Space Talks with Z," hosted by Zaheer Ali, provides a platform for experts in the space industry to share their ideas and views to solve critical issues in our nation, and present strategies to advance our nation in the final and infinite frontier, and beyond. Zaheer Ali is an aerospace and national security leader and executive with over 20 years' experience working with NASA, the Department of Energy, and the Department of Defense. His background is as a physicist and program manager of applied research and development.
About Space Foundation
Space Foundation is a 501(c)(3) nonprofit advocate for the global space community. Through a partnership model, its Center for Innovation and Education unites the entire spectrum of global stakeholders, including public and private businesses, government agencies, educational institutions, and local communities, to serve the entire life cycle of the workforce, from students and young leaders to entrepreneurs and professionals. Best known for its annual Space Symposium, and now the digital Space Symposium 365, Space Foundation also publishes The Space Report, its quarterly authoritative guide to research and analysis of the space industry. Headquartered in Colorado Springs, Colo., Space Foundation's Discovery Center offers rich programming on-site and online for teachers, parents, and students. Visit Space Foundation at www.SpaceFoundation.org, and follow us on Facebook, Twitter, Instagram, LinkedIn, and YouTube.
###
All brand names and product names are trademarks or registered trademarks of their respective companies.
Tags: America's Future Series, AFS, Space Talks with Z, Zaheer Ali, Space Foundation, Shelli Brunswick, Space Economy, Space Entrepreneur, Center for Innovation and Education
Media Contact:
Michelle Pearson
Senior Partner and COO
America's Future Series
(817) 999-7065
[email protected]
Media Contact:
Rich Cooper
Vice President, Strategic Communications & Outreach
Space Foundation
(202) 596-0714
[email protected]
[email protected]
---
Posted in Space Foundation Press Releases