Partner News
---
Ozmens' SNC Wins NASA Contract to Power Moon Rover
Written by: Space Foundation Editorial Team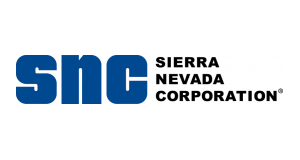 Solar Array Technology to be Used for South Pole Mission
SPARKS, Nev. (March 29, 2021) – Sierra Nevada Corporation (SNC), the global aerospace and national security company owned by Eren and Fatih Ozmen, was awarded a contract for a program supporting NASA's water-hunting robot mission to the moon. SNC will contribute its cutting-edge solar array technology to power a rover on the lunar surface in its mission to identify and quantify water and volatile resources, helping advance the agency's Artemis program.
"SNC's solar arrays are truly game-changing and seeing them power a moon rover is a dream come true," said SNC's CEO Fatih Ozmen.  "This mission adds to our long history of supporting interplanetary missions, including 14 missions to Mars where we have safely landed the rovers on the planet's surface."
NASA's Volatiles Investigating Polar Exploration Rover (VIPER) rover is targeted to land on the south pole of the moon in late 2023 for an approximate 100-day mission. The rover, a mobile robot, will be delivered to the lunar surface under NASA's Commercial Lunar Payload Services (CLPS) initiative.
Powered by SNC's Surface Mount Technology (SMT) solar panels, the VIPER will get a close-up view of the location and concentration of water ice that could eventually be harvested to sustain human exploration on the moon, Mars and beyond.
"Our solar panels provide the rover with greater power and design flexibility at a lower cost than conventional ones," said Janet Kavandi, former NASA astronaut and executive vice president for SNC's Space Systems business area. "SNC's manufacturing process produces panels that have up to 15% higher power density than competitors, and greater reliability and resiliency."
The solar panels will provide full power for the rover operation during the mission, keeping the batteries charged and payload systems operating.
This contract builds on SNC 's SMT solar power module technology applications for both NASA and commercial lunar vehicle applications.
For more information, visit www.sncorp.com.
About Sierra Nevada Corporation (SNC)
Owned by Chairwoman and President Eren Ozmen and CEO Fatih Ozmen, SNC is a trusted leader in solving the world's toughest challenges through best-of-breed, open architecture engineering in Space Systems, Commercial Solutions, and National Security and Defense. SNC is recognized among The Top 10 Most Innovative Companies in Space, as a Tier One Superior Supplier for the U.S. Air Force and is the only aerospace and defense firm selected as a 2020 US Best Managed Company. For nearly 60 years, SNC has delivered state-of-the-art civil, military and commercial solutions including more than 4,000 space systems, subsystems and components to customers worldwide, and participation in more than 450 missions to space, including to Mars.
###
MEDIA CONTACT:
Kimberly Schwandt
(O) 703-517-8396-5717
[email protected]
---
Posted in Partner News