Partner News
---
U.S. Army Acquires Service-Wide License of SNC TRAX® Software to Enable Network Interoperability
Written by: Space Foundation Editorial Team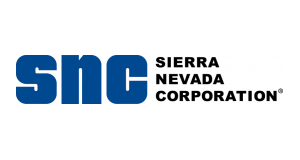 Southern Pines, NC (July 07, 2021) – Sierra Nevada Corporation (SNC), the global aerospace and national security company owned by Eren and Fatih Ozmen, was awarded a contract by the U.S. Army for an unlimited distribution of the SNC Tactical Radio Application eXtension (TRAX) software to deliver effective interoperability across disparate communications systems, networks and domains.
As a Joint Certified Command & Control (C2) Gateway, SNC TRAX is a potential game changer in solving the longstanding interoperability challenges stemming from incompatible and disparate message protocols across the battlefield. With SNC TRAX inserted into the U.S. Army architecture, a true air-to-ground Common Operational Picture (COP) will be accessible, allowing virtually any platform to share information, issue tasking and provide enhanced situational awareness in real time for the next Great Power Competition.
"Secure communication across systems, networks and domains is essential to battlespace awareness," said Tim Owings, executive vice president of SNC's Mission Solutions and Technologies business area. "Listening to our customers, SNC has created and invested in SNC TRAX as an all-domain solution with the most system, sensor and radar integrations. SNC TRAX delivers the interoperability our customers need to achieve full battlespace awareness and accomplish the mission."
SNC TRAX overcomes these challenges by leveraging military and commercial open-based standards to connect platforms, ground units and operations centers across domains. Among the features and benefits SNC TRAX will provide:
Utilizes a Common Data Engine allowing use on various operating systems including Windows, Linux and Android;
Allows sharing of digital situational awareness data, C2 information, weapon and battlefield sensor information and video;
Facilitates the continuous and rapid integration and fielding of new sensors, systems, networks, weapons and other technologies across the Joint All-Domain Command and Control (JADC2) architecture;
Serves as a common data fabric layer through its non-proprietary open standard based API/ICD and Open Mission Network Interface GOTS Data Protocol, simplifying the insertion of new technology into existing U.S. Army architectures/Programs of Record;
Provides users with an integrated multi-domain (air, ground, sea and space) tool that supports the use of coded waveforms for two-way data transmissions between airborne platforms, unmanned aerial vehicles, ground units, space sensors and tactical headquarters using multiple waveforms, message formats and data protocols.
SNC TRAX has been proven in operational environments in the hands of tactical operators, operations center personnel, aircrews and ground units worldwide. It has been operationally fielded since 2012 and is currently in use the by the U.S. Army, U.S. Air Force, U.S. Navy, U.S. Marine Corps, U.S. Coast Guard and coalition partners.
About Sierra Nevada Corporation (SNC)
Owned by Chairwoman and President Eren Ozmen and CEO Fatih Ozmen, SNC is a trusted leader in engineering answers to the world's toughest challenges, through customer-focused technologies and best-of-breed integrations in aerospace and defense and national security space. For nearly 60 years, SNC technology has delivered state-of-the-art civil, military and commercial solutions. SNC has received numerous awards and distinctions for innovation, customer satisfaction and leadership including being named a US Best Managed Company for two consecutive years. In spring 2021, SNC announced the transition of its Space Systems business area to an independent commercial space company, Sierra Space.
###
MEDIA CONTACT:
Greg McCarthy
(O) 703-414-5717
[email protected]
---
Posted in Partner News