Partner News
---
The Ozmen Foundation Fuels Next-Gen STEM Talent Through Support of MIT's Beaver Works Summer STEM Program
Written by: Space Foundation Editorial Team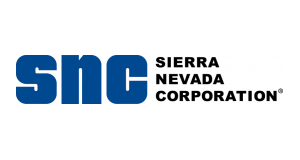 SPARKS, Nev., (August 19, 2021) – Through the Ozmen Foundation Fund, Eren and Fatih Ozmen sponsored MIT's 2021 Beaver Works Summer Institute (BWSI) for the sixth straight year. BWSI is a four-week summer program for talented high school seniors with a passion for science, technology, engineering and math. The program is offered by Beaver Works, a joint venture between the MIT School of Engineering and Lincoln Laboratory focusing on research and education. Eren and Fatih Ozmen are owners and senior executives of global aerospace and national security leader Sierra Nevada Corporation (SNC).
"As at SNC, at the Ozmen Foundation, our mission is to inspire that next generation to transform humanity through technology and imagination, and this program is a perfect example of that mission in action," said Eren Ozmen, SNC owner, president and chairwoman. "It is limitless what these students can achieve and Fatih and I are proud to play a part in their future success."
Director of MIT Lincoln Laboratory Beaver Works Center Dr. Robert T-I Shin said, "This year's BWSI program was the largest to date, serving 351 students from more than 200 schools. The 2021 curriculum featured a variety of classes including: autonomous air vehicle racing, autonomous cognitive assistance, remote sensing, game design and development with artificial intelligence (AI), embedded security and hardware hacking, cyber security, and data science for health and medicine."
Dr. Shin added, "BWSI started when the Ozmens challenged me six years ago that, although Beaver Works is a great program, it is limited to MIT students. What about the other students around the world? I'm proud to say BWSI has been a wonderful, impactful and meaningful journey to date, and there's so much more to do."
About Sierra Nevada Corporation (SNC)
Owned by Chairwoman and President Eren Ozmen and CEO Fatih Ozmen, SNC is a trusted leader in solving the world's toughest challenges through best-of-breed, open architecture engineering in Space Systems, Commercial Solutions, and National Security and Defense. SNC is recognized among The Top 10 Most Innovative Companies in Space and was selected as a US Best Managed Company for two consecutive years. For nearly 60 years, SNC has delivered state-of-the-art civil, military and commercial solutions including more than 4,000 space systems, subsystems and components to customers worldwide, and participated in more than 500 missions to space, including to Mars. In spring 2021, SNC announced the transition of its Space Systems business area to an independent commercial space company, Sierra Space.
---
Posted in Partner News