Partner News
---
StarLab Oasis Opens in Abu Dhabi
Written by: Space Foundation Editorial Team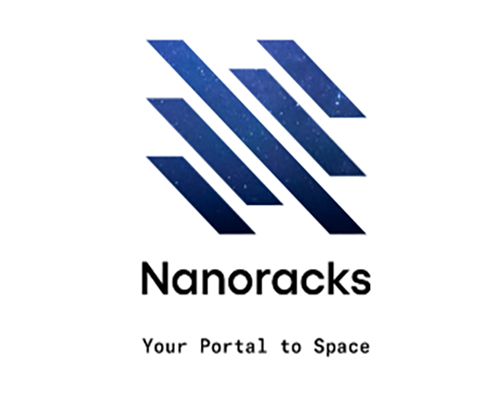 Nanoracks ventures into the Space AgTech sector
ABU DHABI, UAE- August 25, 2021- Nanoracks, the world's leading provider of commercial access to space, is pleased to announce the launch of a new Space AgTech company, StarLab Oasis.  This expansion highlights Nanoracks commitment to address the growing problems of desertification, climate change, water scarcity and food security. The research on the impact of harsh space environments and arid Earth conditions on agriculture, led us to the deserts of Abu Dhabi.
Nanoracks partnered with the Abu Dhabi Investment Office (ADIO) in an effort to accelerate the growth of Abu Dhabi's AgTech ecosystem that will impact not only this region but the world.  ADIO is committing to a multi-year economic development effort to allow a world-class, historic commercial space and farming research center in Abu Dhabi.
StarLab Oasis will focus on advancing the knowledge and technology of organisms and food that are produced in the harsh environment of space.  The company will consist of an international team of researchers who will bring expertise in bioengineering, plant sciences, genomic seed technology, closed loop environment systems, robotics, and automated software systems. These researchers will work closely with the existing Nanoracks team and in-space products, and with our partners in the UAE, allowing the company to rapidly advance to market leadership in the critical areas of agriculture, climate science, and sustainability.
Allen Herbert, will lead StarLab Oasis as the General Manager. His passion and commitment to Space Agtech research, technology and innovation, will emphasize Nanoracks efforts on these key issues.  Allen states that, "what's most exciting about the emirate is its global perspective, innovation, and ambition.  Abu Dhabi's environment for creativity and entrepreneurship sets it apart as the place to drive the future of agriculture for this region and the world." He continued by saying that, "the results of the ground-breaking work at StarLab Oasis will have tangible, down-to-earth benefits which will help us pursue new ways of using technology to produce food while simultaneously coping with climate challenges." He believes, "a great amount of the world's sustainable and economically efficient food production will one day come from deserts, harsh environments and off earth. All this is beginning now, in Abu Dhabi."
According to Jeffrey Manber, CEO of Nanoracks, "StarLab Oasis will provide the technology and access necessary to overcome the direst challenges facing our Earth today, from climate change to water scarcity, and to one day in turn, help sustain tomorrow's farmers, innovators, and space explorers." He continues, "we believe passionately that our growing utilization of the space environment can reap results that will change the lives for billions of people suffering from an increasingly fragile food security chain, and being uprooted because of fundamental and historic changes in the climate."
For more information please visit www.starlaboasis.com
For media inquiries, please contact Janel Herbert at [email protected]
____________________________________________________
About StarLab Oasis
StarLab Oasis, an XO Markets company, with a mission to provide access to the scientific potential of the unique space environment, develop agricultural food technologies for a resource limited world, lead in the discovery of climate solutions, and pioneer humanity to sustainably explore the universe.
About Nanoracks
Nanoracks is the world's leading provider of commercial space services, and is an XO Markets company. XO Markets is a member of the Voyager Space Holding, Inc. family. XO Markets, is majority owned by Voyager Space Holdings, Inc. and includes Nanoracks LLC, Nanoracks UAE, DreamUp and Nanoracks Europe, and StarLab Oasis.
Nanoracks believes commercial space utilization will enable innovation through in-space manufacturing of pharmaceuticals, fiber optics, and more, will allow for revolutionary Earth observation, and will make space a key player in finding the solution to Earth's problems.
Today, the company offers low-cost, high-quality solutions to the most pressing needs for satellite deployment, basic and educational research, and more – in over 30 nations worldwide. Nanoracks' future goals are focused on the re-purposing of the upper stages of launch vehicles in-space and converting these structures into commercial habitats, both humanly and robotically tended, throughout the solar system.
About Abu Dhabi Investment Office (ADIO)
The Abu Dhabi Investment Office (ADIO) is the government entity responsible for attracting and facilitating investment in the Emirate of Abu Dhabi. ADIO enables opportunities for innovative investors and businesses of all sizes, facilitating connections across Abu Dhabi's innovation ecosystem to help them establish and grow in the emirate. With a comprehensive range of tailored services and incentives, ADIO helps businesses achieve long-term, sustainable success in the marker and across the region.
For more information contact Bonnie Lawrie at [email protected]
---
Posted in Partner News