Space Symposium
---
The Foundation for the Future and the High-Speed Flight-FastForward Project Sign Collaboration Agreement
Written by: Space Foundation Editorial Team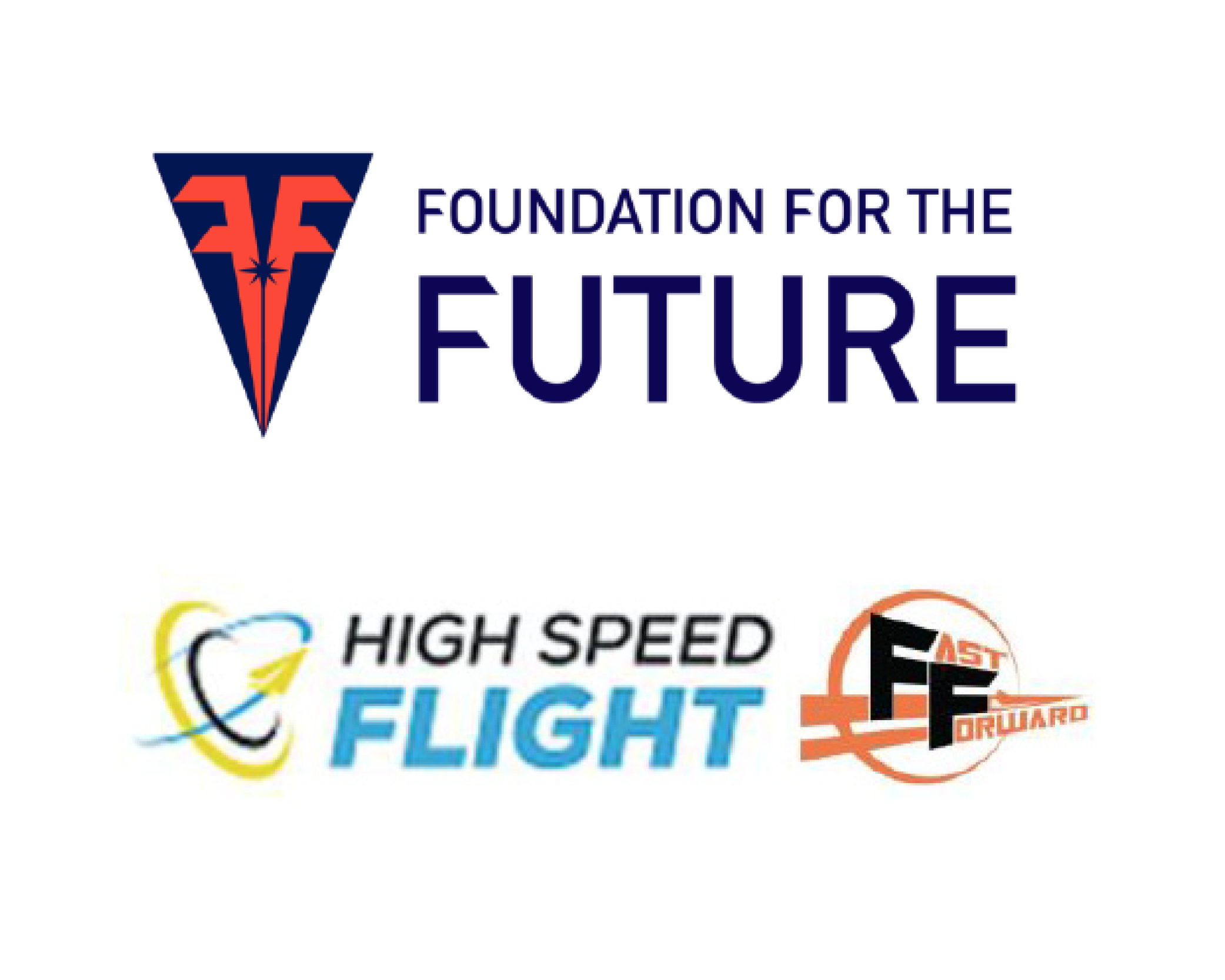 FOR IMMEDIATE RELEASE
August 25th, 2021
 36th Space Symposium, Colorado Springs, Colorado ANNOUNCEMENT
The Foundation for the Future and the High-Speed Flight-FastForward Project Sign Collaboration Agreement to Further America's Success in Space Through Transportation and Infrastructure Projects Leading to Point-to-Point High Speed Space Transportation
PRESS RELEASE
Tim Chrisman Executive Director of the Foundation for the Future (F4F) and Oscar S. Garcia,
Chairman and CEO of InterFlight Global Corporation's wholly owned subsidiary, the High-Speed Flight-FastForward Project (IFG-HSAT-FF) signed a strategic collaboration agreement to augment their respective groups activities.
The F4F pioneers America's success in space through visionary space transportation and infrastructure projects. The High-Speed Flight-FastForward project leads the world as a high-speed space point to point transportation industry think-tank andcollaboration group.
The F4F and HSAT-FF will promote each other's activities, and other areas of action and interest to the space community. Thegroups will deliver joint-sessions, programming, publications, and other promotional activities of high interest to the market, industry , government and NGO's. Several new projects and benefits to both groups' constituents and stakeholders will emergefrom this strategic collaboration that will be released shortly.
"We at the Foundation are committed to making space real for everyone, and to that end we are excited to partner with the High-Speed Flight-FastForward project in their work as thought leaders in the advancement of transportation technology and capabilities. As we near the time when millions of people will be travelling to, from and through space, it is time to increase cooperation in setting the standards, developing norms, and creating lasting models of success." Tim Chrisman, F4F Executive Director
"The point-to-point space transportation industry vertical will open up and address a  market of over $800 billion a year andover 100 million space travelers by 2040. Addressing this market safely, efficiently, and sustainably requires investments in  infrastructure and technologies that need to be funded and effected today. We are proud to join forces with F4F, as its vision, mission and success will be key to ensure the financial resources, standards, regulatory environment, and operationalframeworks are ready for this game changing opportunity. A faster connectivity across the globe using space as a transportation mode, will make the world safer, more peaceful, and wealthier. Fast point to point flight will also pave the road for multi planetary point-to-point transportation. To achieve a multi planet humanity, people need to make  the world smallerand to be able to routinely cross the world and back in one business day" Oscar S. Garcia, IFG and HSAT-FF CEO
About F4F www.f4fspace.org
The Foundation for the Future is pioneering America's success in space through visionary space transportation and infrastructure projects. The Foundation for the Future is leading the advance of the United States' space infrastructure development by unifying civil space agency and federal policy objectives, and by connecting a community of supportersand companies to the vast opportunities space infrastructure development provides.
Contact:
Tim Chrisman, Executive Director Foundation for the Future
tim@f4f.space
C +1-931-216-4466
www.f4fspace.org
About the High-Speed Flight-FastForward Project www.highspeedflight.com 
The High-Speed Flight-FastForward Project is an InterFlight Global Corporation funded enterprise in support a diverse, ad-hoc industry study group focused on common issues related to future global, high-speed point-to-point transportation(including passenger travel and fast package delivery). The all-volunteer group is broadly supported across the aerospaceindustry, with key members from flight system providers (both entrepreneurial and traditional aerospace hardware companies),present and future operators, government agencies, commercial airports and spaceports, academic organizations,and specialist consultants and investors. Members have backgrounds ranging from traditional aviation to spacetransportation applications.
Contact: Yvette A. Garcia-Bordes, Partner InterFlight Global Corporation yvettegarcia@interflightglobal.com
P +1-305-400-6789
C +1-305-904-5182
www.interflightglobal.com
---
Posted in Space Symposium