Space Foundation Press Releases
---
Space Foundation To Join Annual World Space Week Celebrations With Virtual and In-Person Events
Written by: Space Foundation Editorial Team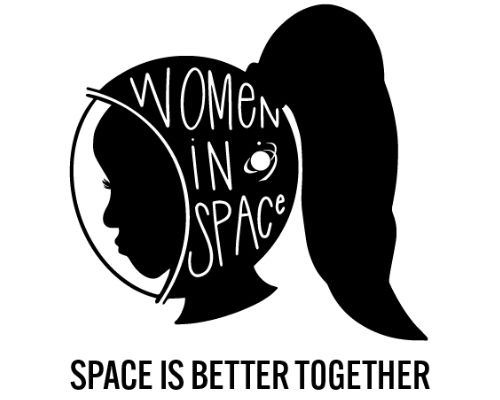 Events daily, beginning Monday, Oct. 4 and extending through Oct. 10
Homeschool Days return in-person, featuring the launch of the Lucy Mission
Discovery Center visitors all receive a free 3D-printed, space-themed miniature
COLORADO SPRINGS, Colo. – Sept. 27, 2021 – Space Foundation, a nonprofit advocate organization founded in 1983 for the global space ecosystem, today announced that it will present a weeklong series of virtual and in-person events to celebrate World Space Week 2021, Oct. 4-10. This year, the theme for the annual event is "Women in Space" to honor the contributions, achievements and impacts women have had on the global space ecosystem.
Programming will be inclusive to all: families, students of all ages, industry professionals and anyone with an appreciation for the development of space and seeking key industry insights.
In announcing the week's programming, Space Foundation CEO Tom Zelibor said, "Part of Space Foundation's mission is celebrating space for everyone. Since 1983, we have provided support for space activities, space professionals and education. We are excited to see the path being paved for lifelong learners and the next generation of space enthusiasts."
Visit www.discoverspace.org/events/world-space-week/ for a complete listing of events.
The largest space event on Earth, UN-declared World Space Week is celebrated October 4-10 annually. It is an international celebration of the contribution of space science and technology to the betterment of the human condition. World Space Week consists of a myriad of space-related events held by space agencies, aerospace companies, schools, planetaria, museums, astronomy clubs and others in a common time frame to achieve greater student and public impact through synchronization.
Space Foundation Discovery Center is an interactive space museum and science center in Colorado Springs, Colorado. It is a hands-on, education-focused destination that advances awareness, access and training in space exploration and space-inspired industries for students, teachers, families and space enthusiasts. Partnerships with government and commercial enterprises support exhibits like the El Pomar Space Gallery; Northrop Grumman Science Center, featuring Science on a Sphere®; and Lockheed Martin Space Education Center, including the Mars Robotics Lab, the Education Activities Center, and the AGI Space Missions Simulation Lab. For more information, please visit www.discoverspace.org.
Space Foundation is a nonprofit advocate organization founded in 1983, offering a gateway to information, education and collaboration for space exploration and space-inspired industries that define the global space ecosystem. Driven by a partnership model, Space Foundation operates three divisions that unite the entire spectrum of stakeholders – business, government, education and local communities – through corporate membership, sponsorship, fundraising and grants. Symposium 365 is the premier source for media and events, including the world-renowned Space Symposium and The Space Report. Center for Innovation and Education is a lifelong learning platform. Global Alliance facilitates collaboration around the world. Visit Space Foundation at www.SpaceFoundation.org, and follow us on Facebook, Twitter,  Instagram, LinkedIn and YouTube.
###
All brand names and product names are trademarks or registered trademarks of their respective companies.
Tags: Space Foundation, Space Foundation Discovery Center, World Space Week 2021, WSW2021, space technology, space innovation, space education, space ecosystem, space advocate, space commerce, space exploration, space-inspired industries
Rich Cooper
Vice President, Strategic Communications & Outreach
Space Foundation
(202) 596-0714
[email protected]
Dottie O'Rourke
TECHMarket Communications
(650) 344-1260
[email protected]
---
Posted in Space Foundation Press Releases