Space Foundation Press Releases
---
Space Foundation Names Ad Astra Media Newest Space Certification Partner
Written by: Space Foundation Editorial Team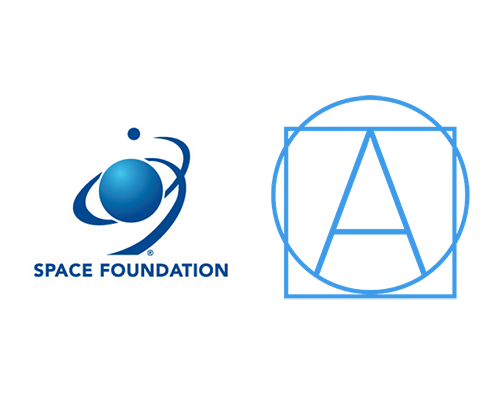 Company Shares Content Through Multiple Media Outlets To Reach Diverse Young Audiences
COLORADO SPRINGS, Colo. — Sept. 20, 2021 — Space Foundation, a nonprofit advocate organization founded in 1983 for the global space ecosystem, today announced that Ad Astra Media, a Latino-owned STEAM media company, is the organization's newest Space Certification Partner. Space Foundation's Space Certification Program awards a "seal of approval" to commercial companies that demonstrate products and services in technology, data, education and creative markets that originate from space technology and are a source of inspiration for discoveries and innovations in the global space ecosystem.
"We are honored to receive Space Certification for education and creativity," said Dr. José Morey, CEO of Ad Astra Media. "Space Foundation has been a leader in STEAM education across the world, and this highlights how Ad Astra content meets the highest quality of STEAM education as we continue our social impact mission of inspiring underrepresented youth to diversify the STEAM workforce."
Ad Astra Media creates content in both print and digital formats, using advanced technologies such as virtual and augmented reality to reach children across the digital divide from underrepresented communities and inspire them to pursue STEAM careers. Ad Astra Media's digital comic series, "Intergalactic Academy," available in both Spanish and English, follows five students from Earth as they learn all there is to know about science, technology, engineering, arts and mathematics from the school's headmaster Dr. Intergalactic with his associates: Dynamo, a robot; F.R.E.A.D., a field research and exploration assistance droid; and Ana, a holographic navigator.
Ad Astra Media self publishes multilingual children's bedtime stories such as the "Good Night Series," highlighting diverse kids dreaming about their future careers — from astronomers to doctors and astronauts, the characters learn day to day what their dream jobs would entail. In partnership with the Alliance for Innovation and "Chopin the Space Concert," Ad Astra Media also produced a short film titled "Chopin in Space the Children's Initiative Project," following a competition for students to submit their artistic expressions and reactions after watching the original "Chopin the Space Concert" film.
In an effort to expand their digital gallery, Ad Astra Media is in the development stages for three animated television shows for children: "First Girl," following a young Latina girl as she explores her new life on Mars; "Learning with Leo," a series where the audience learns alongside a young Leonardo da Vinci as he discovers his love for innovation; and "Abuela's Airship," where viewers join Abuela and her grandchildren as they work together to repair broken or malfunctioning technology around their extraordinary STEAM home.
Commenting on the new partnership, Carah Barbarick, space awareness programs manager at Space Foundation, shared, "Ad Astra Media is inspiring the next generation to dream big dreams and envision themselves in STEAM careers. With our focus on life-long learning, it is a natural partnership."
Learn more about Ad Astra Media and its dedication to sharing STEAM education and content to communities worldwide at www.adastrasteammedia.com/.
Learn more about Space Foundation's Space Certification process at www.spacefoundation.org/what-we-do/space-certification/.
About Space Foundation
Space Foundation is a nonprofit advocate organization founded in 1983, offering a gateway to information, education and collaboration for space exploration and space-inspired industries that define the global space ecosystem. Driven by a partnership model, Space Foundation operates three divisions that unite the entire spectrum of stakeholders — business, government, education and local communities — through corporate membership, sponsorship, fundraising and grants. Symposium 365 is the premier source for media and events, offering authoritative news and information and venues for networking and conducting business, including the world-renowned Space Symposium and The Space Report. Center for Innovation and Education is a lifelong learning platform, offering workforce development and economic opportunity for students, teachers, entrepreneurs and professionals. Global Alliance facilitates collaboration around the world for open dialogues and joint programs. Visit Space Foundation at www.SpaceFoundation.org, and follow us on Facebook, Twitter, Instagram, LinkedIn and YouTube.
###
All brand names and product names are trademarks or registered trademarks of their respective companies.
Tags: Space Foundation, Ad Astra Media, Dr. José Morey, Space Certification, STEAM, space innovation, space ecosystem, space advocate, space-inspired industries, children's books, children's film, children's television
Media Contacts:
Rich Cooper
Vice President, Strategic Communications & Outreach
Space Foundation
(202) 596-0714
[email protected]
Dottie O'Rourke
TECHMarket Communications
(650) 344-1260
[email protected]
Lauren Kidd
Chief of Creative Innovations
Ad Astra Media
[email protected]
---
Posted in Space Foundation Press Releases