Partner News
---
Sierra Space and yuri Team-Up for Microgravity Research that Could Assist Medical Cures and Discovering Advanced Materials
Written by: Space Foundation Editorial Team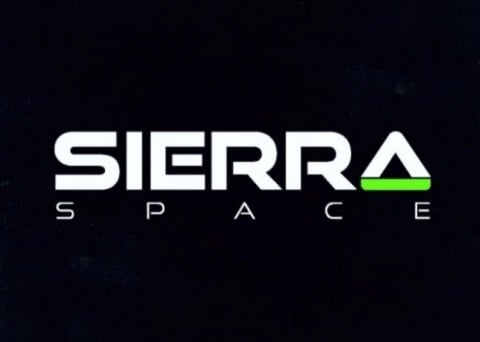 Agreement Showcases Emerging Low-Earth Orbit Economy Featuring Dream Chaser® Spaceplane and LIFETM Habitats
LOUISVILLE, CO., and MECKENBEUREN, Germany – September 29, 2021 –Sierra Space and German start-up yuri announce a joint venture to explore bold and visionary commercial opportunities for microgravity research that could help create medical breakthroughs by using the benefits of zero gravity in space. Sierra Space is the new commercial, independent company leveraging the Dream Chaser spaceplane and LIFE habitat to create a low-Earth orbit space station that will help make space accessible, help humanity and create a new space ecosystem.
Doing research in microgravity has many scientific benefits, including helping to find cures to the world's deadliest diseases or discovering advanced materials.
"Sierra Space's Dream Chaser and LIFE habitats are perfect venues for yuri's cutting-edge microgravity research in biotech, pharma, electronics and advanced materials," said Tom Vice, Sierra Space Chief Executive Officer. "This kind of work is scarce and complex, and we want to change that and make it more accessible and sustainable.  Microgravity research can help life on Earth and it's an important part of why we go to space."
"Tapping yuri's microgravity capabilities, including our Science Taxi, will be crucial for companies looking to lead the LEO economy," said Maria Birlem, CEO of yuri. "yuri is thrilled to partner with Sierra Space and explore leveraging our respective technologies for payload integration at LEO and build on our special partnership."
Yuri's technology would utilize Sierra Space's future Space Station and Dream Chaser spaceplane. Previously, yuri launched several missions, including with ESA (European Space Agency) and NASA, and will be bringing its expertise in microgravity and payload platforms to this new partnership with Sierra Space.
The memorandum of understanding (MOU) is among several new commercial agreements for Sierra Space across multiple industries – including space-enabled manufacturing, biopharma research, and on-orbit satellite servicing assembly and manufacturing.
Sierra Space recently announced plans for the first free-flying commercial space station in low-Earth orbit that includes multiple LIFE habitats and docking ports for Dream Chaser®spaceplanes and other visiting vehicles and modules. The space station is modular, flexible and provides a large environment for living and working and open to industries like pharmaceuticals, space tourism and agriculture.
###

About Sierra Space 
Sierra Space Corporation (www.sierraspace.com) is a new independent commercial space company, created from the space capabilities of Sierra Nevada Corporation (SNC). Leveraging breakthrough technologies including the Dream Chaser® spaceplane and expandable LIFE™ habitat, Sierra Space builds and delivers the future of space transportation, destinations and infrastructure for LEO commercialization. Its turnkey, space-as-a-service solutions are modular, scalable and reusable, opening space to new participants globally. With 30+ years of proven spaceflight heritage, Sierra Space has provided more than 4,000 systems, subsystems and components to customers worldwide, and participated in more than 500 missions to space, including to Mars. Sierra Space is a subsidiary of global aerospace and national security leader Sierra Nevada Corporation.
About Sierra Nevada Corporation (SNC)
Owned by Chairwoman and President Eren Ozmen and CEO Fatih Ozmen, SNC is a trusted leader in engineering answers to the world's toughest challenges, through customer-focused technologies and best-of-breed integrations in aerospace and defense and national security space. For nearly 60 years, SNC technology has delivered state-of-the-art civil, military and commercial solutions. SNC has received numerous awards and distinctions innovation, customer satisfaction and leadership including being named a US Best Managed Company for two consecutive years. In spring 2021, SNC announced the transition of its Space Systems business area to an independent commercial space company, Sierra Space.
About yuri
Founded in 2019 by a team of space engineers, yuri enables research in microgravity for any industry. The German company develops fully automated mini labs the size of a wallet and launches them for customers to the ISS, on orbital and suborbital spacecraft, on parabolic flights and on drop towers. The unique environment of microgravity is especially valuable in the life sciences, as human tissue grows in three dimensions and drug discovery can be improved.
The name yuri is a tribute to the first human in space, Yuri Gagarin. For more information: www.yurigravity.com
MEDIA CONTACT:
Kimberly Schwandt
(O) 720-407-3223
[email protected]
---
Posted in Partner News