Partner News
---
SNC Partners with Idaho National Laboratory to Provide Enhanced Grid Cybersecurity 
Written by: Space Foundation Editorial Team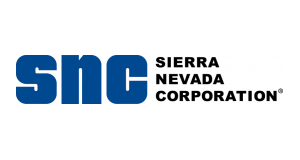 SPARKS, Nevada (March 2, 2022) – Sierra Nevada Corporation (SNC), the global national security and aerospace company owned by Eren and Fatih Ozmen, today announced a partnership with Idaho National Laboratory (INL), one of the nation's leading energy and national security research centers. The partnership integrates SNC's Binary Armor® SCADA network cybersecurity tool with INL's Constrained Cyber Communication Device (C3D). Together, the tools provide a layered approach to protecting our nation's critical infrastructure systems.
What is Binary Armor?
Binary Armor protects valuable control systems and infrastructure from complex cyberthreats by using bidirectional, inline edge security. By allowing only preapproved, known, safe messages to reach operational technology, Binary Armor protects against targeted threats and human error, and enforces workflow to reduce the likelihood of equipment damage and personnel injury.
What is C3D?
C3D uses advanced communication capabilities to autonomously review and filter commands sent to protective relay devices. Relays are the heart and soul of the nation's power grid. C3D alerts operators to abnormal commands and blocks them automatically, preventing the attacks from accessing and damaging critical power grid components. C3D was developed at INL, the nation's premier nuclear science and technology lab.
The Binary Armor + C3D integration provides one-of-a-kind protection to the nation's infrastructure systems. Binary Armor + C3D adds grid resiliency and blocks malicious efforts against the system while also alerting system administrators to the potentially dangerous attempts. Together, Binary Armor + C3D prevents cyberattacks to grid infrastructure while allowing the systems to continue running uninterrupted even if there is a breach. By focusing on allowable commands, Binary Armor + C3D automatically protects operational technology systems from any divergent commands, no matter how small.
"As the cyberthreats to our critical infrastructure and operational technology continue to evolve and grow more dangerous, Binary Armor has been on the front lines to keep our communities safe," said Peter Fischer, SNC's director of cybersecurity programs. "Now, enhanced by INL's industry-leading expertise and innovative technology, Binary Armor + C3D will help us stay one step ahead of evolving threats to keep the lights on, the water flowing and our nation moving forward securely."
"Grid technology is advancing and becoming more secure every day. But we still need to protect millions of devices that are currently in service," said Jake Gentle, INL program manager and C3D developer. "Combining INL technology with Sierra Nevada Corporation's Binary Armor is a perfect example of government and industry working together to solve a critical national challenge."
With this collaborative effort, SNC brings its status as a leader in technology integration, while INL provides its industry-leading reputation for world-class research and its long-standing relationship with the U.S. Department of Energy.
As our nation faces constant targeting and attack opportunities at our weakest points, Binary Armor + C3D provides the creative problem-solving and innovative solutions necessary to prevent potentially catastrophic economic and environmental damage. Strengthened by this new partnership with Binary Armor + C3D, SNC and INL are positioned to remain one step ahead of any risks to our nation's critical infrastructure, whether through human error or malicious actors.
About Idaho National Laboratory
Battelle Energy Alliance manages INL for the U.S. Department of Energy's Office of Nuclear Energy. INL is the nation's center for nuclear energy research and development, and also performs research in each of DOE's strategic goal areas: energy, national security, science and the environment. For more information, visit www.inl.gov. Follow us on social media: Twitter, Facebook, Instagram and LinkedIn.
About Sierra Nevada Corporation (SNC)
SNC is a trusted leader in innovative, advanced technology solutions and open architecture integrations in aerospace and national security. Best known for its unique mission applications, SNC creates customized solutions for the world's most pressing technology challenges in the fields of aviation, national security space, electronic warfare, command and control, mission systems and inline cybersecurity. SNC is owned by Chairwoman and President Eren Ozmen and CEO Fatih Ozmen, and is once again recognized as a US Best Managed Company by Deloitte Private. In spring 2021, SNC announced the transition of its Space Systems business area to an independent commercial space company, Sierra Space.
###
MEDIA CONTACT:
Ayse Caglar
(O) 775.849.6201
[email protected]
---
Posted in Partner News