Space Foundation Press Releases
---
Space Foundation Announces Partnership with Angels of America's Fallen
Written by: Space Foundation Editorial Team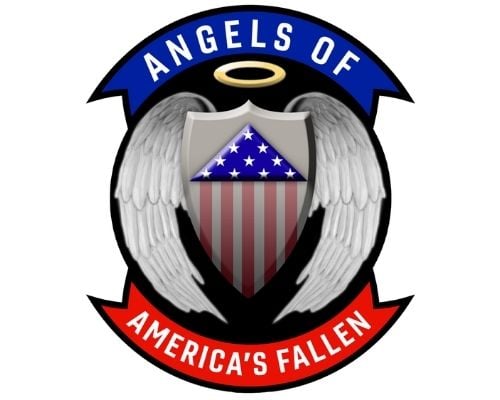 Space Foundation Announces Partnership with Angels of America's Fallen
COLORADO SPRINGS, Colo. — May 26, 2022 — Space Foundation, a nonprofit advocate organization founded in 1983 for the global space ecosystem, today announced that they are partnering with Angels of America's Fallen, a nonprofit organization that provides services to children who have lost a parent serving in the military or as a first responder.
Through Father's Day Weekend, June 19, every $50 donation made to Space Foundation will fund an immersive STEM experience for a student and gift a Space Foundation Discovery Center Passport membership to a child served by Angels of America's Fallen. The Passport membership will allow year-long entry to Space Foundation Discovery Center plus more than 450 science centers and museums worldwide — igniting learning possibilities and providing opportunities to take part in positive activities.
"We at Space Foundation are humbled by the opportunity to provide support to children who have experienced an unimaginable loss," said Tom Zelibor, Rear Admiral USN (Ret.) CEO, Space Foundation. "Through this partnership, our hope is to create a meaningful impact for children of the fallen for years to come. We want to give them not just the world but an entire galaxy of possibilities."
Commenting on the partnership, Angels of America's Fallen founder and CEO Joe Lewis said, "We are so honored to have been chosen for this incredible partnership that will open doors for families of the fallen to access space and STEM-inspired activities they would not otherwise be able to afford. This opportunity via Space Foundation allows the Angel Program to broaden the realm of dreams that children of the fallen can pursue."
Angels of America's Fallen serves over 400 children nationally with more than 400 children on the waitlist. The goal is to provide a Passport membership for each child currently served as well as all on the waitlist. To date, 208 Passports have been funded.
About Angels of America's Fallen
Angels of America's Fallen is a national non-profit organization founded by Joe Lewis, a retired Lt. Col with 25 years of service as an enlisted Army field artillery cannon crewman, a Marine Corps fighter pilot, and an Air Force Reconnaissance pilot. He created Angels of America's Fallen in 2012 to address a gap in support he saw for the children of his fallen friends in all branches of the military and first responders. There was no program providing opportunities for the children to be engaged in healthy activities the entire year, with long-term support every year of their childhood, in between initial grief counseling and scholarships once they became adults. Angels of America's Fallen was designed to offer positive outlets for the children's grief during the entire period of these most crucial developmental years. For more information, please visit www.aoafallen.org.
About Space Foundation Discovery Center
Space Foundation Discovery Center is an interactive space museum and science center in Colorado Springs, Colorado. It is a hands-on, education-focused destination that advances awareness, access and training in space exploration and space-to-Earth industries for students, teachers, families and space enthusiasts. Partnerships with government and commercial enterprises support exhibits like the El Pomar Space Gallery; Northrop Grumman Science Center, featuring Science On a Sphere®; and Lockheed Martin Space Education Center, including the Mars Robotics Lab, the Education Activities Center, and the AGI Space Missions Simulation Lab. For more information, please visit www.discoverspace.org.
About Space Foundation
Space Foundation is a nonprofit advocate organization founded in 1983, offering a gateway to information, education and collaboration for space exploration and space-to-Earth industries that define the global space ecosystem. Driven by a partnership model, Space Foundation operates three divisions that unite the entire spectrum of stakeholders — business, government, education and local communities — through support from corporate membership, sponsorship, fundraising and grants. Symposium 365 is the premier source for media and events, including Space Symposium and The Space Report. Center for Innovation and Education is a lifelong learning provider, and Global Alliance facilitates collaboration around the world. Visit Space Foundation at www.SpaceFoundation.org, and follow us on LinkedIn, Facebook, Instagram, Twitter and YouTube.
###
All brand names and product names are trademarks or registered trademarks of their respective companies.
Tags: Space Foundation, Space Foundation Discovery Center, Angels of America's Fallen, STEM education, Passport membership, space ecosystem, space museum, science center, fallen military, first responders
Media Contacts:
Rich Cooper
Vice President, Strategic Communications & Outreach
Space Foundation
(202) 596-0714
[email protected]
Dottie O'Rourke
TECHMarket Communications
(650) 344-1260
[email protected]
---
Posted in Space Foundation Press Releases