Partner News
---
Ball Aerospace's Denise Henry Receives Women in Aerospace, Aerospace Awareness Award
Written by: Space Foundation Editorial Team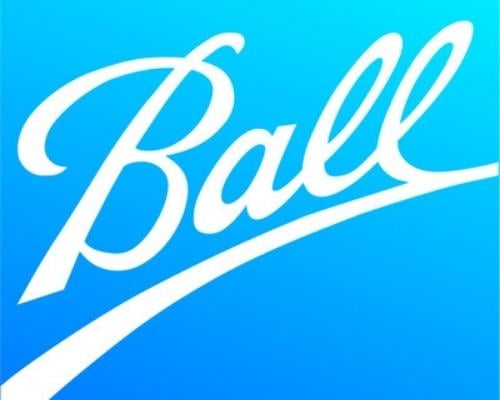 BROOMFIELD, Colo. — Oct. 20, 2022 — Ball Aerospace is proud to announce that STEM Outreach Manager Denise Henry was selected to receive the Aerospace Awareness Award from Women in Aerospace (WIA). The award was presented at the WIA Awards Dinner and Ceremony on Oct. 13 in Arlington, Va.
Henry has inspired tens of thousands of young students in science, technology, engineering and math (STEM) with dramatic demonstrations and interactive lesson plans. Countless other students and adults have benefited from Henry's sustained recruitment of volunteers and mentors to support outreach events across the country.
"Denise has created a world-class educational outreach program that supports both Ball Aerospace's STEM vision and values, and our customers' missions," says Dave Kaufman, president, Ball Aerospace. "Her commitment to connecting classrooms with engineers working on exciting aerospace missions is inspiring the next generation of STEM professionals and making a positive impact on our industry."
The Aerospace Awareness Award is given to those who demonstrate excellence in outreach and building public awareness of aerospace programs and developments, practice innovative approaches to increasing public understanding of aerospace development and activities, show commitment to advancing and defining the roles that aerospace plays in all aspects of society, have commitment to professional growth and have service as a role model or mentor that shows dedication to the advancement of women in aerospace.
Denise's career at Ball Aerospace spans more than 25 years, with 21 years serving as the outreach lead. She is known for her dedication to reaching underserved communities with innovative and engaging educational content related to our nation's most exciting space missions.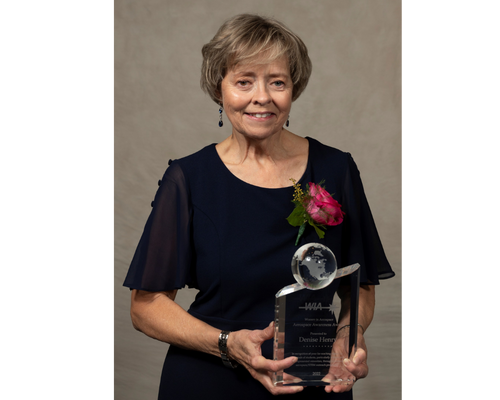 Denise Henry, recipient of WIA 2022 Aerospace Awareness Award (Image credit: Women in Aerospace)
"As the leading organization dedicated to expanding women's opportunities in the aerospace community, WIA is pleased to bestow Denise Henry with the 2022 Aerospace Awareness Award," said WIA Chair Bridget Chatman. "Her far-reaching impact on thousands of students, particularly women and underrepresented minorities, through innovative aerospace/STEM outreach programs is truly admirable."
Powered by endlessly curious people with an unwavering mission focus, Ball Aerospace pioneers discoveries that enable our customers to perform beyond expectation and protect what matters most. We create innovative space solutions, enable more accurate weather forecasts, drive insightful observations of our planet, deliver actionable data and intelligence, and ensure those who defend our freedom go forward bravely and return home safely. Go Beyond with Ball.® For more information, visit www.ball.com/aerospace or connect with us on Facebook or Twitter.
About Ball Corporation
Ball Corporation supplies innovative, sustainable aluminum packaging solutions for beverage, personal care and household products customers, as well as aerospace and other technologies and services primarily for the U.S. government. Ball Corporation and its subsidiaries employ 24,300 people worldwide and reported 2021 net sales of $13.8 billion. For more information, visit www.ball.com, or connect with us on Facebook or Twitter.
###
Media Contact:
Joanna Climer
Ball Aerospace
(303) 939-70041
[email protected]
---
Posted in Partner News