Space Foundation Press Releases
---
Space Foundation Selects Northrop Grumman as Recipient of 2023 Athena Education Award
Written by: Space Foundation Editorial Team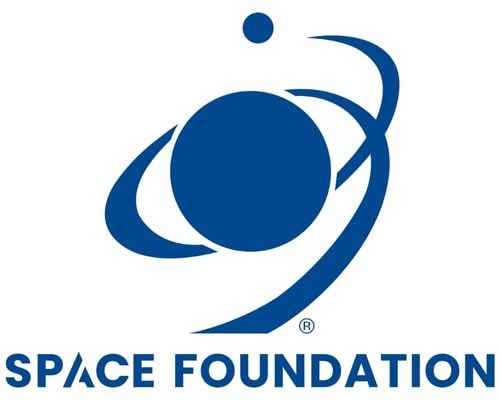 COLORADO SPRINGS, Colo. — Feb. 22, 2023 — Space Foundation, a nonprofit organization founded in 1983, offering information, education and collaboration for the global space ecosystem, today announced that Northrop Grumman has been selected as the recipient of the 2023 Athena Education Award. The award will be presented during the annual Space Symposium, to be held April 17-20 at The Broadmoor in Colorado Springs.
Established in 2021, the Athena Education Award recognizes the spirit, leadership and commitment of a steadfast partner to Space Foundation's global education mission. The award honors their support in providing educational programs that build STEM (science, technology, engineering and mathematics) engagement and allow the space leaders of tomorrow to take their part in the ever-expanding global space economy.
"For decades, Northrop Grumman has supported us as we trained educators in the United States and around the world with the latest tools and techniques to prepare the upcoming generation to take their place within the space ecosystem," said Space Foundation CEO Tom Zelibor. "As a founding anchor to our Space Foundation Discovery Center in 2012, Northrop Grumman has sponsored our Science Center, which features Science on a Sphere®. Within those 10 years of operations, more than 300,000 visitors and students have been inspired and amazed by our state-of-the-art programming. We are grateful to them for their support."
Northrop Grumman's commitment has transformed Space Foundation's education programming into lifelong learning efforts that help people find their place in space. As demand for skilled talent increases in an ever-growing and broadening space economy, Northrop Grumman and the Northrop Grumman Foundation have positioned themselves as a proactive partner in initiatives that make a difference.
"This recognition reflects our passion and commitment to increase students' abilities and interest in STEM to help inspire the next generation," said Kenny Robinson, chief diversity officer and vice president of global corporate responsibility for Northrop Grumman. "Strong partnerships with organizations and institutions like Space Foundation are key to helping excite, engage and educate students."
About Space Symposium
Space Symposium, hosted by Space Foundation since 1984, is the premier assembly for the global space ecosystem. The live event, held in Colorado Springs, Colorado, is widely attended by commercial and government leaders, professionals, entrepreneurs, and teachers around the globe. To learn more about Space Symposium, visit www.spacesymposium.org.
About Symposium 365
Symposium 365 is the premier source for information and events in the global space ecosystem, offering authoritative news and insight as well as opportunities for networking and conducting business via Space Symposium and The Space Report. Serving commercial, government and education sectors, programs and resources are delivered in-person and online around the globe. To learn more about Symposium 365, visit www.spacesymposium365.org.
About Space Foundation 
Space Foundation is a nonprofit organization founded in 1983, offering information, education and collaboration for the global space ecosystem. Driven by partnerships, Space Foundation unites the entire spectrum of stakeholders — business, government, education and local communities — through support from corporate members, sponsors, fundraising and grants. Visit Space Foundation at www.SpaceFoundation.org, and follow us on Facebook, Twitter, Instagram, LinkedIn and YouTube.
###
All brand names and product names are trademarks or registered trademarks of their respective companies.
Tags: Space Foundation, Space Symposium, Athena Education Award, Northrop Grumman, STEM, STEAM, space ecosystem, space-to-Earth industries, lifelong learning, educational programs, Space Foundation Discovery Center, Symposium 365
Media Contacts:
Rich Cooper
Vice President, Strategic Communications & Outreach
Space Foundation
(202) 596-0714
[email protected]
Dottie O'Rourke
TECHMarket Communications
(650) 344-1260
[email protected]
---
Posted in Space Foundation Press Releases