Partner News
---
L3Harris Awarded Booster Avionics Contract for NASA Artemis Missions
Written by: Space Foundation Editorial Team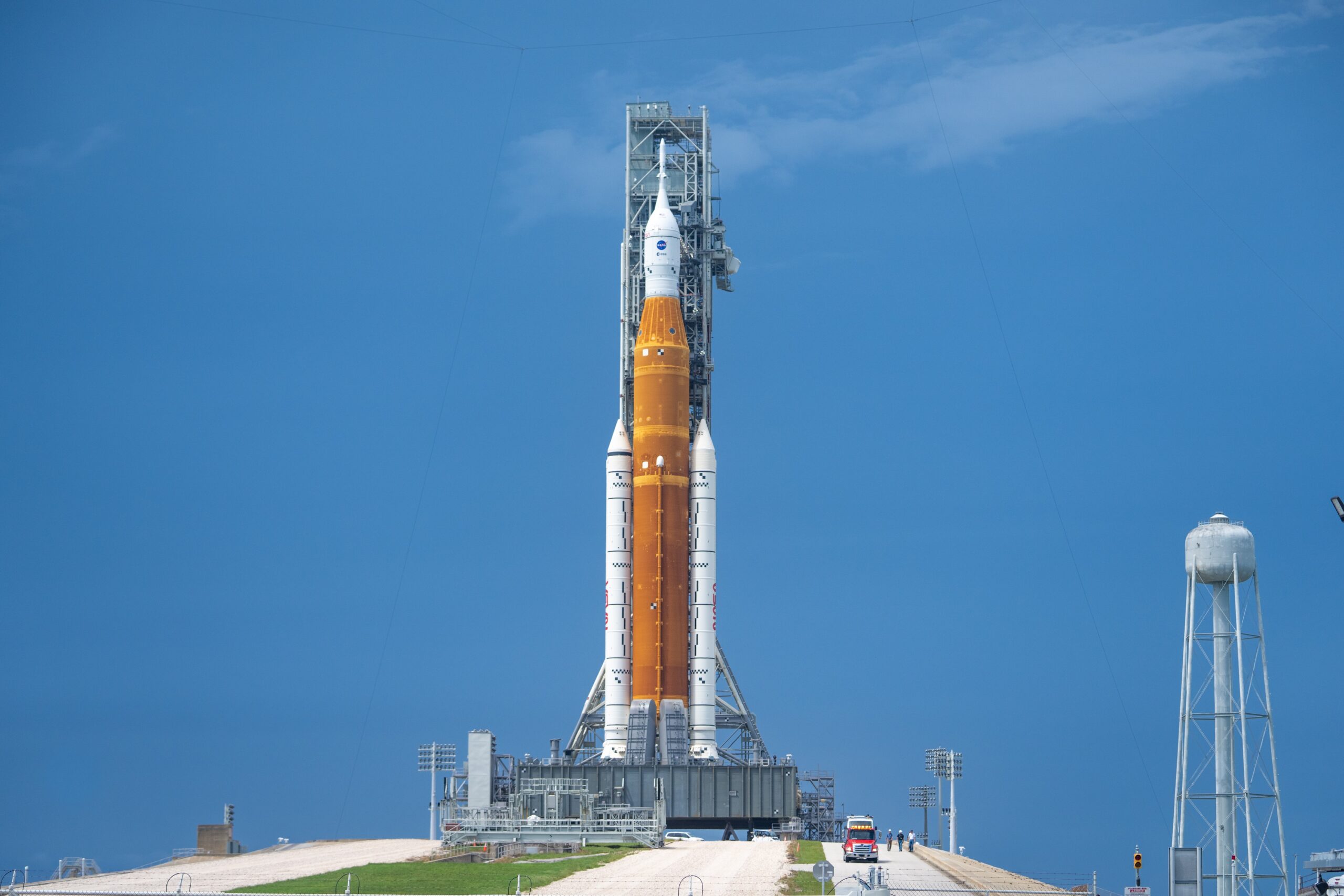 Image credit: NASA/Steve Seipel
MELBOURNE, Fla. — April 18, 2023 — L3Harris Technologies (NYSE: LHX) announced a $27 million contract to support NASA's Space Launch System (SLS) Booster Obsolescence and Life Extension program. Developed and manufactured by Northrop Grumman, the solid rocket boosters power the rocket at launch.
L3Harris' role on the program includes system control performance during the lifecycle of the enhanced solid rocket boosters from liftoff to separation for future SLS flights in the Block 2 configuration. L3Harris technology addresses booster obsolescence and environmental impacts at launch, while enabling a safer first two minutes of flight.
"Providing these critical components supporting future SLS flights and Artemis missions solidifies L3Harris' legacy and continued devotion to space exploration," said Kristin Houston, President, Electro Optical, L3Harris. "The upgraded boosters, which provide more than 75% of the rocket's thrust, will benefit future crewed lunar campaigns, science missions and the eventual landing of humans on Mars."
L3Harris has produced highly reliable launch avionics and space communication products for more than 60 years. The new award extends the company's current Artemis contract supporting the design, development and testing of next-generation avionics for the five-segment solid rocket boosters, supplementing and replacing the eight remaining reusable Space Shuttle Program-era assets.
About L3Harris Technologies L3Harris Technologies is a Trusted Disruptor for the global aerospace and defense industry. With customers' mission-critical needs always in mind, our 46,000 employees deliver end-to-end technology solutions connecting the space, air, land, sea and cyber domains.
Forward-Looking Statements
This press release contains forward-looking statements that reflect management's current expectations, assumptions and estimates of future performance and economic conditions. Such statements are made in reliance upon the safe harbor provisions of Section 27A of the Securities Act of 1933 and Section 21E of the Securities Exchange Act of 1934. L3Harris cautions investors that any forward-looking statements
are subject to risks and uncertainties that may cause actual results and future trends to differ materially from those matters expressed in or implied by such forward-looking statements. Statements about the value or expected value of orders, contracts or programs or about system or technology capabilities are forward-looking and involve risks and uncertainties. L3Harris disclaims any intention or obligation to update or revise any forward-looking statements, whether as a result of new information, future events, or otherwise.
###
Media Contacts:
Marcella Thompson
Integrated Mission Systems Corporate
[email protected]
214-430-8872
Sara Banda
Corporate
[email protected]
321-306-8927
---
Posted in Partner News