Inducted individuals:
Kathleen Brooks
Dr. Christian Clausen III Ph.D.
Dr. Cherie Geiger Ph.D.
Thomas Krug P. Eng.
Dr. David Major Ph.D.
Suzanne O'Hara
Dr. Jackie Quinn Ph.D.
Dr. Debra Reinhart P.E.
Inducted organizations:
Geosyntec Consultants
NASA Kennedy Space Center
University of Central Florida
Weston Solutions
Dense non-aqueous phase liquids (DNAPLs) are chemical compounds that can contaminate soil and groundwater to the point of irreparably.
These substances are only slightly soluble in water, and are much denser than water. Because of these characteristics, DNAPLs form separate liquid phases in groundwater, and because of their density, DNAPLs sink in aquifers instead of floating at the water table, making it extremely difficult to detect their presence. If left untreated in the ground, they can taint fresh water sources.
Through the direction and guidance of Dr. Jacqueline Quinn, an environmental engineer in the Spaceport Engineering and Technology Directorate at NASA's Kennedy Space Center, a biodegradable environmental cleanup technology was developed to reductively dechlorinate DNAPL sources, created by a solvent for flushing rocket engines, at Launch Complex 34 -home to several historic Saturn rocket launches. Quinn and three University of Central Florida professors developed the Emulsified Zero-Valent Iron (EZVI) technology, with collaborative support from the U.S. Department of Energy, the U.S.
Department of Defense, the U.S. Environmental Protection Agency (EPA), GeoSyntec, Inc., and NASA's Small Business Technology Transfer (STTR) Program. EZVI uses iron particles in an environmentally friendly oil and water base to neutralize toxic chemicals.
Following this effort, non-exclusive licenses for EZVI were issued to several companies, including Weston Solutions, Inc., and Toxicological and Environmental Associates, Inc. Both companies have experienced high-success rates in using this technology to remediate DNAPL-polluted sites across the country.
Related Technologies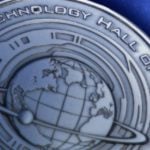 Inducted In: Environmental and Resource Management
For more than a decade, NASA's laboratories conducted research on the use of water hyacinths for treating and recycling wastewater for application in space colonies and long duration manned space flights of the future. Researchers discovered that water hyacinths thrive…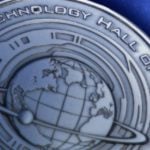 Inducted In: Environmental and Resource Management
In the late 1960s, NASA's Johnson Space Center went searching for a lightweight, non-combustible fabric durable and strong enough to protect the astronauts in an alien, zero-gravity environment. One American company, Chemical Fabrics, a specialty weaver and coater, was already…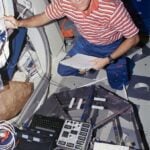 Inducted In: Environmental and Resource Management
In the early days of NASA's space research, there was concern over problems of temperature control of non-rotating satellites. The side facing the sun would build up excessive heat, and the opposite side would become very cold, thus a serious…