---
Thomas Dorame
Written by: Angelica Reyes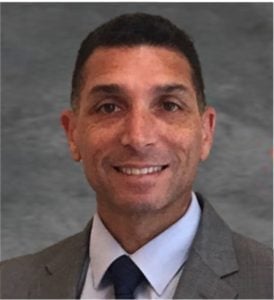 Thomas Dorame leads Symposium 365, the premier source for media and events in the global space ecosystem, offering authoritative news and information and venues for networking and conducting business — including the world-renowned Space Symposium, The Space Report, and Symposium 365 Digital Platform. 
Based in Washington, D.C., Thomas brings a combination of military and civilian education to Space Foundation, complemented by both operational experience and working strategic issues. He engages with government, commercial and education sectors to produce signature programming — live and online — for professionals, entrepreneurs, educators and students to learn, connect and conduct business 365 days a year.
Thomas is a graduate of the U.S. Military Academy at West Point with 30 years of active military service and experience managing diverse, multidiscipline organizations. Throughout his distinguished military career, Thomas commanded combat units at several levels and has multiple operational deployments, which include Operation Desert Storm (Kuwait: 1991), Operation Joint Endeavor (Bosnia: 1996), and Operation Iraqi Freedom (Iraq: 2003, 2008, 2010).
Well-recognized as a team builder with a strong record of leading large organizations as well as small teams of experts through complex and critical situations, Thomas is also a skilled strategist, with experience in operational planning and policy development. He has been instrumental at all levels in implementing change to improve processes, transform organizations, and implement innovative solutions.
Thomas holds a Bachelor of Science in economics from the U.S. Military Academy and a master's degree in national security studies from Georgetown University, with studies at Oxford University. He also earned a master's degree in strategic studies from the United States Army War College.
---
Posted in