Report from Headquarters
---
Space is Entertaining
Written by: developer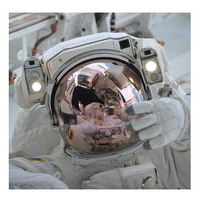 The Internet is full of cool images and interesting stories on space. Every month, Space Watch features sites and stuff we really like. Click on the links to see this month's selections:
Shuttle Astronaut Mike Massimino on David Letterman
International Space Station photos taken with a Nikon SLR camera from MYNIKONLIFE.com
Take a tour of the International Space Station
Remembering 41 years ago
The Christian Science Monitor Space Photos of the Day
Elon Musk on the Colbert Report
And, if you see stuff you'd like to share, send the link to [email protected].
Pictured: Photo taken with a Nikon SLR camera onboard the International Space Station from a gallery featured on MYNIKONLIFE.com
This article is part of Space Watch: August 2010 (Volume: 9, Issue: 8).
---
Posted in Report from Headquarters