Report from Headquarters
---
Kroger Donates Packaging for Classroom Projects
Written by: developer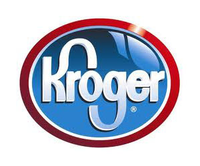 Kroger is donating 1,000 foam trays to the Space Foundation for use in classroom projects. The trays, which are used for packaging groceries, such as for produce and meat, are among the many household materials incorporated into Space Foundation education projects. The trays can be cut and used as fins for various styles of rockets because they are stable enough for students to cut through cleanly, but light enough to not alter the rocket's mass, an important consideration for flight.
"The Space Foundation takes a practical approach to classroom projects, which makes them easy for teachers to replicate back at their schools," said Space Foundation Vice President – Education Iain Probert. "In the classroom, a teacher needs large quantities of supplies so that each student can build a project; teachers enrolled in our Space Across the Curriculum professional development classes learn to construct projects using common household items they can readily find, such as plastic beverage bottles, egg cartons, or the Styrofoam trays."
"We greatly appreciate Kroger's generosity," said Probert. "Donations like this help teachers better manage their already hectic schedules and ensure that every student gets a chance to participate."
Classroom sponsors such as Kroger are important to the ongoing success of the Space Foundation education programs. A wide variety of materials are needed on an ongoing basis, including poster board, tape, scissors, and glue. The Space Foundation's education programs support teachers and PreK-12 students with standards-based curriculum that integrates science, technology, engineering, and mathematics (STEM) into all content areas.
To inquire about donating supplies to Space Foundation education programs or sponsoring a classroom, please contact Margo Hatton, manager development and education partnerships, at 719.576.8000 or [email protected].
 
This article is part of Space Watch: August 2010 (Volume: 9, Issue: 8).
---
Posted in Report from Headquarters