The View From Here
---
The View from Here: Future is "Job 1"
Written by: developer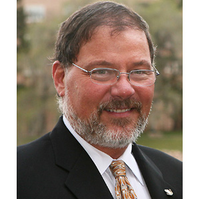 Riddle me this: what has 18 legs and swarms across the U.S. changing lives, minds and learning habits for life each summer?
Answer: the Space Foundation education team.
Of the many things the Space Foundation does, none is more important than our work to transform the lives of teachers and students, and to reinvent education to better prepare our youth for tomorrow. While this is a never-ending effort, summer is when we aggressively mobilize, marshalling resources across the country to inspire, enable and propel students and teachers to integrate Space Across the Curriculum.
Summer 2010 was a milestone for our education enterprise. This summer, our professional educators delivered more teacher and student programs in more parts of the country than ever before. Along the way, we blazed trails with important new initiatives in early education and in at-risk communities. Plus, the support of our member companies and partner academic institutions made a huge difference in 2010 - perhaps more so than at any other time in our history.
It's not, therefore, surprising that this issue of Space Watch includes eight articles on Space Foundation education activities. National outreach to educators and to new education partners is expanding rapidly with significant partner support from: Analytical Graphics, Inc.; Colorado State University - Pueblo; Colorado Technical University; Honeywell; and Kroger.
Over the summer, we delivered four week-long Space Across the Curriculum courses at the Space Foundation Discovery Institute in Colorado Springs. Plus, we also unveiled two new two new programs, launched in partnership with Colorado State University - Pueblo (CSU - Pueblo):
Early Childhood Space Exploration, which targets pre-kindergarten through second grade teachers, is an important breakthrough program that demonstrates conclusively that space can be a powerful thematic at the very earliest stages of the education continuum. It took the Space Foundation team two years to develop, including pilot classes conducted last year at the Space Foundation Discovery Institute and in Charles County, Md.
Introducing space and technology as an educational stimulus for high school students in CSU - Pueblo's Upward Bound program, yielded dramatic results - doubling the percentage of students who said they would be interested in a STEM*-based career.
But, our core courses in Colorado are only the tip of the iceberg. Two other major education programs were conducted this summer, truly making space education a national phenomenon:
In Charles County, Md., located 30 miles from our nation's capitol, we conducted six courses for educators, over a three week period. These east coast programs are the evolution of four years of an ever-expanding partnership with the Charles County Public School System.
In Lyons Township, Ill., we delivered two weeks of educator professional development side-by-side with two weeks of student enrichment. Our partnership with Lyons Township involves seven school districts in this sprawling area northwest of Chicago.
It's been a full year since the opening of Jack Swigert Aerospace Academy, formed through a unique partnership between the Space Foundation and Colorado Springs School District 11 that is transforming a failing middle school into a vibrant educational hub where space is integrated throughout the curriculum.
Our Space Foundation Discovery Institute, the mother ship for our education programs, opened in conjunction with the Swigert Academy and was in full swing by October. Located on the Swigert campus, the Space Foundation Discovery Institute is a stand-alone facility that provides space-themed professional development, training, and support for teachers and students from around the world and serves as the base location for the Space Foundation's education team. It houses classrooms, a resource center and labs, including:
The AGI Space Missions Simulator at the Space Foundation Discovery Institute, made possible by a $3 million donation of software, licensing and new computer equipment from Analytical Graphics, Inc., opened this year. This state-of-the-art lab simulates launch, flight and landing of a variety of space missions, using AGI's STK, Orbit Determination Tool Kit (ODTK) and STK/Astrogator software, which allows students and teachers to learn about satellite orbits, to design their own satellite orbits, to track their satellites and, eventually, to help plan a simulated return mission from Mars.
A lecture and conference hall made possible by Colorado Technical University and The Broadmoor Hotel.
The Honeywell Mars Robotic Experience, which provides students with robots they can build and program. The robots will be an integral part of a second lab, the Mars Yard/Robotics Lab, which will open later this academic year.
Over the past year the value of the programs we provide to teachers has grown with the addition of two new educational partners. Teachers can earn continuing education credits or graduate credits at Aurora (Ill.) University, CSU - Pueblo, Regis University, or the College of Education at the University of Colorado at Colorado Springs (UCCS), or work toward a master's degree in multiple related disciplines from Regis University or UCCS.
While summertime is the "peak season," our tremendously talented team of space education specialists is busy all year round. As students return to school across the country, programs are already in development for students and teachers all along the Front Range of Colorado. In a couple of weeks, we'll be delivering teacher and student programs on Maui, Hawai'i, in collaboration with our strategic partners at the Maui Economic Development Board. This fall our education team will also travel to Washington, D.C., for the USA Science and Engineering Festival, and to Denver for STEMapalooza and the Colorado Technical Educator Association (CTEA) Conference.
A season of in-service training at the Space Foundation Discovery Institute, along with planning for programs at the Space Foundation's 27th National Space Symposium and the 2011 International Space University (ISU) Space Symposium in Strasbourg, is also already under way.
As a resource to teachers and students, the Space Foundation provides previous editions of The Space Report: The Authoritative Guide to Global Space Activity for use as a classroom resource. Non-profit organizations, schools, and libraries may qualify for donation of past editions. These books contain valuable information that is still relevant for research, as well as diagrams, photos and articles that can be used for classroom projects. Published by the Space Foundation, The Space Report: The Authoritative Guide to Global Space Activity is the definitive overview of the global space industry and is the result of extensive research by our Washington, D.C.-based research and analysis group and a team of independent research organizations, who thoroughly examine the state of the space industry. To explore eligibility for donated past editions, contact Space Foundation Manager - Development & Education Partnerships Margo Hatton at [email protected].
While the Space Foundation is probably best known for the National Space Symposium and our national and international policy work, The View from Here is that the most important thing we do is our education enterprise. Developing our industry and our future academic and political leaders is critical to accomplishing the Space Foundation's mission "to advance space endeavors to inspire, enable and propel humanity."
We thank all the companies, foundations, academic institutions and individuals who make this work possible. If you're not already part of the Space Foundation's education program, we invite you to join us.

Elliot Holokauahi Pulham
Chief Executive Officer
P.S. - Special thanks to the Space Foundation education team: Vice President - Education Iain Probert; Space Foundation Director - Education Bryan DeBates; Space Education Specialist Bobby Gagnon; Space Education Specialist Allison Reilly; Education Programs Administrator Chrys Rheinbolt; Education Coordinator Natalie Olmsted; and Manager - Development & Education Partnerships Margo Hatton, as well as our Earth sciences subject matter expert Jay Temple and our curriculum advisor Mark Malone, Ph.D.
P.P.S - To support Space Foundation education programs contact Manager - Development & Education Partnerships Margo Hatton at [email protected], or Senior Vice President - Strategic Partnerships Elizabeth Wagner at [email protected]. Donations may be sent to: Space Foundation, 310 S. 14th St., Colorado Springs, CO 80904. The Space Foundation is an IRS 501(C)(3) not-for-profit organization, and your donation is tax deductible.
STEM* - science, technology, engineering and math
This article is part of Space Watch: September 2010 (Volume: 9, Issue: 9).
---
Posted in The View From Here