The View From Here
---
With a Lot of Help from our Friends
Written by: developer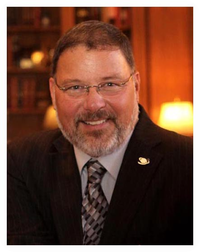 The Space Foundation has an ambitious mission: to advance space-related endeavors to inspire, enable and propel humanity. We do that through a broad range of programs and services. None would be possible without the generous support we receive from our Corporate Partners, from our communities and from organizations and individuals who share our passion for space, for education and for inspiring the next generations of citizens.
Early this year, we announced plans to move into a much larger headquarters facility that will allow us - for the first time ever - to create public spaces where our constituents can come to learn about how space makes all of our lives better and richer. This move is possible because of extraordinary support from several extraordinary organizations: Colorado Springs-based El Pomar Foundation and its internal Anna Keesling Ackerman Fund, the Colorado Springs Regional Economic Development Corporation and the State of Colorado's Economic Development Commission. (To read about how these groups helped us, click here.)
All of us at the Space Foundation are deeply grateful for the generosity and commitment these organizations have shown. We pledge to make their contributions count by continuing to build and enhance our advocacy, education and awareness programs both in Colorado Springs and around the world. (Want to help? Click here.)
As the 27th National Space Symposium approaches, we are grateful for the many sponsors who make this event better and better every year. This year, more organizations than we've had in recent memory have stepped forward to ensure that Symposium attendees are well-informed, well-cared-for and well-connected for the entire time they are with us this coming April. In return for their generosity, our sponsors have the opportunity to get their brands in front of the most influential global space audience. To see the full list of sponsors, click here.
On a broader scale, the support of 108 Corporate Partners keeps Space Foundation programs going all year-long... Programs such as our Space Across the Curriculum courses that show teachers how to use space themes to improve student proficiency and inspire children to study, learn and grow into prosperous adults... Programs that help legislators understand space so that they can make informed budget and policy decisions... Programs such as Space Certification and the Space Technology Hall of Fame® that recognize the contributions space exploration and utilization make to our everyday lives... and programs that keep the people in the space industry connected and engaged with each other around the globe. To see a list of our partners, click here.
In addition to financial support, we are also blessed with contributions of time and expertise from a wide range of space leaders, educators and people who are just plain interested in space.
Our Board of Directors are all busy people with impressive credentials and a real desire to advance our mission. (To read about our Board of Directors, click here.) There are many places they could - and do -volunteer their time. They have chosen to support the Space Foundation.
A cadre of astronauts, educators and leaders support our education programs because they share our commitment to building a stronger, smarter and better-prepared workforce for tomorrow. And hundreds of friends and neighbors volunteer each year to make sure our programs - especially the National Space Symposium - come off without a hitch.
All of you have put your trust and faith in us to pursue our mission - our shared mission - to inspire, enable and propel humanity by advancing space.
Thank you.
This article is part of Space Watch: February 2011 (Volume: 10, Issue: 2).
---
Posted in The View From Here