Spotlight
---
Joint Hearing Looks at JPSS
Written by: developer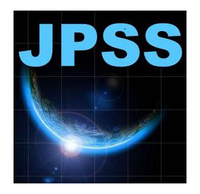 The House Science, Space, and Technology Committee held a joint hearing with the Subcommittee on Investigations and Oversight, Subcommittee on Energy and Environment on Sept. 23 to examine the polar weather satellite program.
Rep. Paul Broun (R-GA), chairman of the Subcommittee on Investigations and Oversight, said "every American is impacted by this [Joint Polar Satellite System – JPSS] program whether they know it or not." He added it is the Federal Government's "responsibility to ensure" all Americans "continue to receive weather and climate information," but it "must not forget to be good stewards of taxpayer's money as well."
Witnesses who testified comprised:
Dr. Kathryn Sullivan, assistant secretary of commerce for environmental observation and prediction and deputy administrator, National Oceanic and Atmospheric Administration (NOAA)
Christopher Scolese, associate administrator, NASA
David Powner, director, information technology management issues, Government Accountability Office (GAO)
Dr. Sullivan said Congress "did not provide the necessary increases" in FY 2011 funding needed to "support planned JPSS development," adding that "NOAA and NASA professionals have made progress in JPSS program development" despite the lack of full funding. Dr. Sullivan went on to warn Congress that the "largest risk to achieving success of the JPSS program of record remains the lack of adequate, stable, and timely funding."
This article is part of Space Watch: October 2011 (Volume: 10, Issue: 10).
---
Posted in Spotlight