Spotlight
---
NASA Hearing Calls for Vision
Written by: developer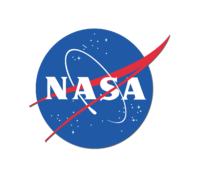 Saying that the U.S. space program "needs leadership with a compelling vision, and the strength of commitment," or "bright young engineers about to enter [the U.S.] workforce will likely look to disciplines other than aerospace if faced with such a protracted development cycle," Rep. Ralph Hall (R-TX) spoke at a House Science, Space, and Technology Committee hearing on Sept. 22 entitled "NASA Human Spaceflight Past, Present, and Future: Where Do We Go From Here?" Hall is chairman of the Committee.
Rep. Eddie Bernice Johnson (D-TX), ranking member of the Committee, said she supports "space exploration because it is about the future, not the past," adding that she believes the United States is "in a new, equally demanding 'space race' – a race to inspire young people to acquire the science and engineering skills [they] will need to compete for jobs of the future."
Witnesses who testified comprised:
Neil Armstrong, commander, Apollo 11
Captain Eugene Cernan USN (Retired), commander, Apollo 17
Dr. Maria Zuber, E.A. Griswold Professor of Geophysics, head of the Department of Earth, Atmospheric and Planetary Sciences, Massachusetts Institute of Technology (MIT)
Dr. Michael Griffin, eminent scholar and professor, Mechanical and Aerospace Engineering, University of Alabama in Huntsville
Armstrong said a "unified sense of purpose is a principal component necessary for success" at NASA, recommending that NASA's future sense of purpose "must be more detailed than a vision, but not so detailed that it cannot be modified when circumstances dictate." Cernan said that access to low Earth orbit should be NASA's "primary objective" for the future, and that "it might well be a generation or more before the U.S. once again exerts its influence in space exploration beyond Earth orbit."
This article is part of Space Watch: October 2011 (Volume: 10, Issue: 10).
---
Posted in Spotlight