Space Foundation News
---
See a New Video on YouTube About The Space Store
Written by: developer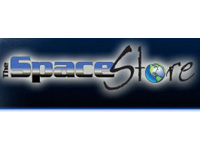 To learn why The Space Store was recently named a Space Foundation Certified Imagination Partner, see a new video here.
Based in Englewood, Colo., The Space Store offers a wide variety of space-related products ranging from books to memorabilia to exclusive replica spacesuits, as well as Space Foundation merchandise including Space Shuttle posters and postcards.
Found online at www.TheSpaceStore.com, The Space Store sells astronaut autographs, space and NASA memorabilia and collectibles, space toys, rockets, astronaut dolls, astronaut costumes, NASA flight suits, Space Shuttle flight jackets, NASA mission patches and mission insignia pins, Fisher Space Pens, meteorite jewelry, space food and many more items for space enthusiasts, collectors and students.
See more about The Space Store at www.thespacestore.com
See more fascinating videos about Space Certification at www.spacecertification.org
 
---
Posted in Space Foundation News