Education
---
Call for Entries!
Written by: developer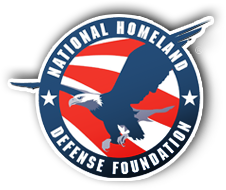 The 2012 National Security Innovation Competition™ (NSIC), a program of the National Homeland Defense Foundation (NHDF) in Colorado Springs, is accepting applications from college and university teams from across the United States and Canada. Teams are requested to submit a five-page white paper by Feb. 24, 2012. The papers will be vetted by a group of science, technology, engineering and mathematics experts from across the public and private sectors. The top ten teams will be asked to present their technology in front of a panel of finalist judges, some of the leading experts in national security innovations today.

The competition stimulates college student interest in addressing national security problems. Entrants must use critical analytical skills to determine why their new concepts or technologies have the potential to meet an identifiable national security need. The projects must be student-led and the concept or technology must not currently be licensed to any business.
The final round of the 2012 NSIC will be held on April 27 at The University of Colorado Colorado Springs from 8:00 a.m. to 6:00 p.m., and cash prizes will be awarded: first prize is $10,000; second prize is $5,000; and third prize is $2,500.
See more details on the NHDF's website at www.NHDF.org. Industry and government sponsors are welcome and are invited to contact NHDF at 719-577-9016 or 719-660-6762.

This article is part of Space Watch: February 2012 (Volume: 11, Issue: 2).
---
Posted in Education