Education
---
Space Foundation Now Accepting Applications for International Teacher Liaison Program
Written by: Space Foundation Editorial Team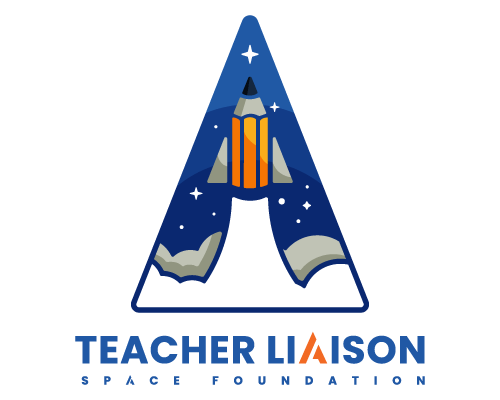 Application deadline: Sept. 30, 2023
Program community currently over 350 educators from 21 countries
Selectees invited to participate in Space Symposium
COLORADO SPRINGS, Colo. — June 8, 2023 — Space Foundation, a nonprofit organization founded in 1983, offering information, education and collaboration for the global space ecosystem, today announced it is accepting applications for its International Teacher Liaison program now through Sept. 30, 2023.
Launched in 2004, Space Foundation's International Teacher Liaison program provides select educators from around the world with new science, technology, engineering, arts and mathematics (STEAM) skills, strategies and capabilities to improve their classroom and student engagement as they nurture the minds of tomorrow's world-changing adults.
Teacher Liaisons are a community of over 350 educators in 21 countries and 40 states who work to inspire the next generation of explorers and innovators. These educators are chosen through an intensive application and evaluation process. Educators submit a questionnaire, a space-based lesson plan, and a letter of recommendation from a supervisor. Upon selection, the new class of Teacher Liaisons is named a "Flight" to denote the teachers' mission as premier space and STEAM educators.
Remarking on the International Teacher Liaison program, Space Foundation Senior Vice President of Center of Innovation and Education Dr. John West said, "Our Teacher Liaison program is one of the initiatives we are most proud of at Space Foundation. Empowering the next generation and the wonderful educators chosen to lead them allows us to see the ingenuity that can come from curiosity, creativity and collaboration. We encourage all teachers who are passionate about science, space and seeing the next generation succeed to apply and join this elite group."
The program is open to public, private and homeschool teachers as well as school administrators, principals, specialists, curriculum and instruction developers, and others who deliver education programs to kindergarten through college students. Teachers chosen for the program will receive the following:
Curricular resources and professional development courses
Networking opportunities with top educators and space industry experts
Community of encouraging educators across the globe
Hands-on and inspiring classroom projects
Opportunities to design learning activities in a collaborative setting
The new flight of Teacher Liaisons will be recognized at Space Foundation's annual Space Symposium, to be held April 8-11, 2024, at The Broadmoor in Colorado Springs. In addition to the recognition activities, Teacher Liaisons will participate in special programming at Symposium that includes keynote speakers, networking opportunities, and breakout sessions.
"Being in the Teacher Liaison program lets me inspire and demonstrate to my students, volunteers, and everyone at my lectures that if we work hard for science and to improve the world, our efforts will be recognized. Space Foundation has fueled more years of working, even being close to retirement. The whole community is there to give me support and help me with all my needs," said Antonio Marcio Rennó Matos, a Flight 22 Teacher Liaison. "Being able to attend the Teacher Liaison events at Space Symposium opened my mind to new ideas for classes and projects. Every time I am teaching, lecturing or working with my student volunteers in Brazil, I take with me the spirit of the Teacher Liaison program. Thank you for making me dream more."
Booz Allen Hamilton is a proud sponsor of the Teacher Liaison program, providing vital support and resources to empower educators in their mission to inspire and educate the next generation.
Applications for the International Teacher Liaison program are being accepted at liaisons.spacefoundation.org. Submissions are due by Sept. 30, 2023.
About Teacher Liaisons
Teacher Liaisons, established in 2004 by Space Foundation's Center for Innovation and Education, is a worldwide professional network of elite educators. More than 350 Teacher Liaisons advocate for space education using STEAM and 21st century business and life skills to inspire the next generation of contributors to the global space ecosystem. Space Foundation provides in-person and online training, innovative materials, and mentoring resources. Teacher Liaisons are selected annually following a formal application process. To learn more about Teacher Liaisons, visit https://discoverspace.org/education/resources-for-educators/teacher-liaisons.
About Center for Innovation and Education
Center for Innovation and Education is a lifelong learning provider for the global space ecosystem, offering workforce development and economic opportunity via Space Commerce Institute and Space Foundation Discovery Center. Serving pre-K-12 and university students, teachers, entrepreneurs, businesses and professionals, programs and resources are delivered in person or online around the globe. Through its Workforce Development Roadmap of programs and resources, Center for Innovation and Education enhances the outlook and opportunities for careers, jobs and business ventures. To learn more about Center for Innovation and Education, visit www.spacefoundation.org/cie, and Space Foundation Discovery Center, visit www.discoverspace.org.https://scienceriot.ticketleap.com/science-riot-at-the-space-foundation.
About Space Foundation 
Space Foundation is a nonprofit organization founded in 1983, offering information, education and collaboration for the global space ecosystem. Driven by partnerships, Space Foundation unites the entire spectrum of stakeholders — business, government, education and local communities — through support from corporate members, sponsors, fundraising and grants. Visit Space Foundation at www.SpaceFoundation.org, and follow us on Facebook, Twitter, Instagram, LinkedIn and YouTube.
###
All brand names and product names are trademarks or registered trademarks of their respective companies.
Tags: Space Foundation, Space Symposium, Center for Innovation and Education, International Teacher Liaison program, STEAM education, workforce development, professional development, lifelong learning, educators, teachers, space education, space technology, space ecosystem, lifelong learning
Media Contacts:
Rich Cooper
Vice President, Strategic Communications & Outreach
Space Foundation
(202) 596-0714
[email protected]
Dottie O'Rourke
TECHMarket Communications
(650) 344-1260
[email protected]
---
Posted in Education