Education
---
Space Foundation Sponsors CSU-Pueblo Seminar
Written by: developer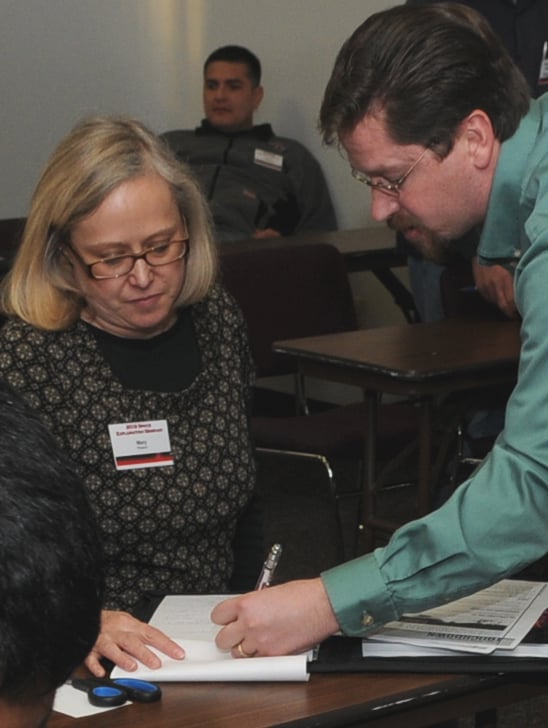 In January, the Space Foundation and Colorado State University-Pueblo (CSU-Pueblo) presented a free Space Exploration Seminar for CSU-Pueblo students that included a free public lecture by Philip Plait, Ph.D., author of Bad Astronomy and Death from the Skies.
More than 100 people attended the Seminar, which included presentations by Space Foundation space education specialists Bobby Gagnon and Elias Molen. Gagnon presented a Mars Lander Design Challenge and an Inventing Life Forms Activity. Molen's presentations included The Kepler Telescope and the Search for Exoplanets and Dark Matter and Black Holes.
The Space Foundation and CSU-Pueblo have shared a three-year collaboration to promote space education and to strengthen students' skills in STEM subjects: science, technology, engineering and mathematics.
Read more about the Space Foundation collaboration with CSU-Pueblo here.
Pictured: Space Foundation Space Education Specialist Bobby Gagnon, right, helps a teacher with a workshop assignment.

This article is part of Space Watch: February 2012 (Volume: 11, Issue: 2).
---
Posted in Education