Space Foundation News
---
Free Rocketry Course for Pueblo D60 Teachers
Written by: developer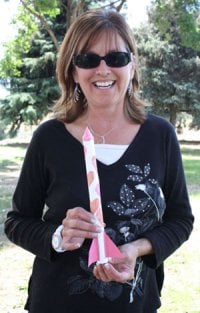 The Space Foundation is offering a week-long graduate level rocketry course at Colorado State University – Pueblo, June 25-29. Rocketry: The Future of Human Space Flight is offered free to Pueblo D60 teachers. The course is also open to all other teachers, but they would pay a $175 materials fee.
Participants in this course will build and launch a variety of rockets and will learn how to incorporate rocketry into the classroom. The course is hands-on and focuses on national standards and STEM (science, technology, engineering and mathematics) principles. Although the underlying concentration is on STEM, the course is structured to adapt lessons to all grade levels and all curriculum areas. Participating educators do not need to be science or math teachers, and public, private and homeschool teachers are all welcome.
Participants can earn continuing education credits or graduate credits or can apply this course toward a master's degree at CSU-Pueblo, School of Education Master of Education and Continuing Education, with a space studies emphasis.
Advance registration is required for Rocketry: The Future of Human Space Flight, and space in this course is limited. Register now by contacting Space Foundation Education Programs Administrator Chrys Rheinbolt at [email protected]
---
Posted in Space Foundation News