Education
---
Space Foundation Partners With Trinidad State Junior College
Written by: developer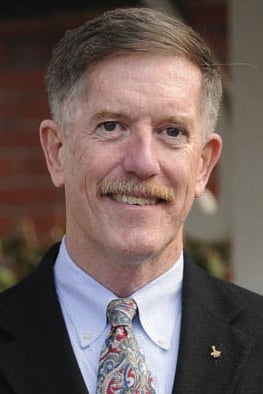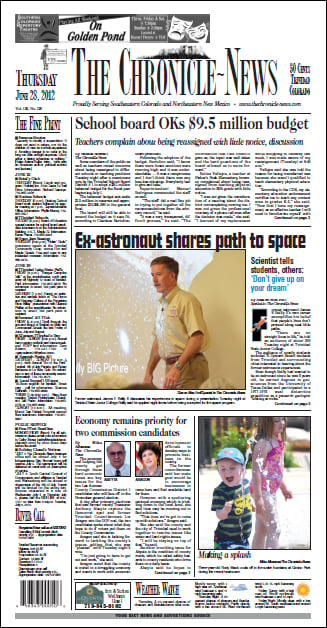 The Space Foundation is expanding its STEM outreach in Colorado through a new partnership with Trinidad State Junior College (TSJC) in Trinidad, Colo.
The Space Foundation provided STEM activities to Upward Bound students at TSJC and hosted a special presentation, "Audience with an Astronaut," featuring NASA astronaut James F. Reilly, II, Ph.D. (pictured, left), that made front-page news in Trinidad(right). The Space Foundation presented this inspiring evening of space as part of its mission to strengthen student skills and interest in science, technology, engineering and mathematics (STEM). The more than 200 people in the audience audience included a group of 75 Upward Bound students who benefitted from a variety of Space Foundation presentations and activities in June.
In early June the Space Foundation trained a group of 14 resident assistants (RAs) from TSJC to help with the Upward Bound programs later in the month. The RAs worked along with the Space Foundation team to help the Upward Bound students learn about the disorientation experienced by astronauts in microgravity. Some of the other STEM activities included building and launching water rockets, creating a robotic arm and using GPS units to conduct a geocaching activity on the TSJC campus.
More information about Space Foundation education programs can be found at www.spacefoundation.org/education.
This article is part of Space Watch: July 2012 (Volume: 11, Issue: 7).
---
Posted in Education