Space Technology Hall of Fame
---
Last Chance: Get Your Space Technology Hall of Fame® Nominations in this Month!
Written by: developer
The deadline is approaching for nominations for induction into the prestigious Space Technology Hall of Fame® in 2013. The program honors innovations by organizations and individuals who transform space technology into commercial products that improve life on Earth.
Nomination information, including online and downloadable nomination forms, is available here.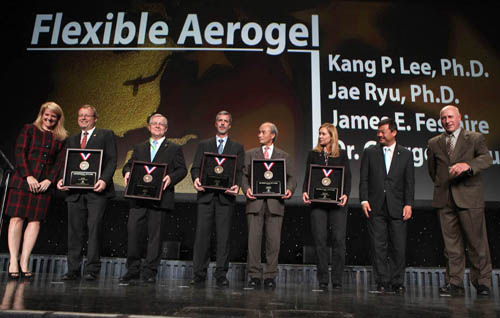 The deadline is Friday, Aug. 31, and anyone can submit a nomination of a technology that was developed anywhere in the world for use in space and then modified or adopted for use on Earth.
The Space Foundation, in cooperation with NASA, established the Space Technology Hall of Fame in 1988 to increase public awareness of the benefits that result from space exploration programs and to encourage further innovation. Since that time, the Space Foundation extended the reach of the program by working with space agencies from around the world and 67 technologies have been inducted.
Process Includes Review by Technical Experts
Each nomination is reviewed for completeness, assessed by technical experts and then ranked by a prestigious global panel of judges that includes scientists and space professionals. Selection is based upon economic benefit, public awareness, societal benefit, longevity and public/private/partnership investment. Often, technologies are nominated several times before being selected for induction.
Induction is Part of National Space Symposium
Award ceremonies for the 2013 inductees and honorees will be part of the 29th National Space Symposium, which will be held at The Broadmoor Hotel in Colorado Springs, Colo., April 8-11, 2013. Conducted by the Space Foundation, the Symposium is the premier annual gathering of the global space community.
Additional information about the Space Technology Hall of Fame, including a complete list of inducted technologies, is available here.
Pictured: Inductees and presenters at the 2012 Space Technology Hall of Fame dinner at the 28th National Space Symposium. Read about the 2012 inductees here.
This article is part of Space Watch: August 2012 (Volume: 11, Issue: 8).
---
Posted in Space Technology Hall of Fame