Space Technology Hall of Fame
---
Space Technology Hall of Fame Website Gets New Location
Written by: developer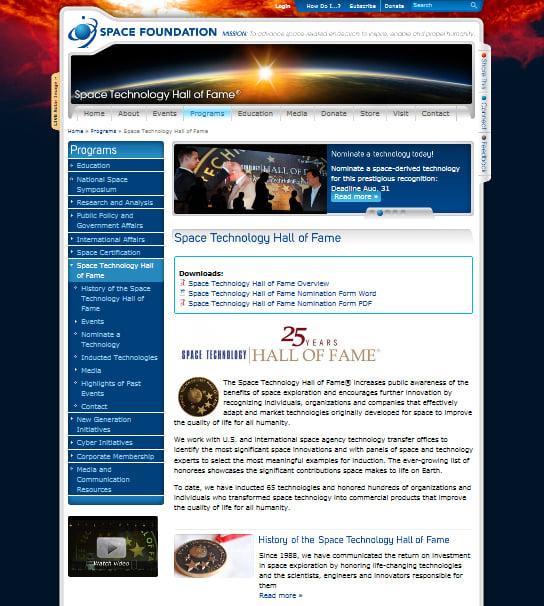 The Space Technology Hall of Fame® website has moved! Phase 1 of the redesigned Space Foundation website debuted last February and now, as part of Phase 2, the Space Technology Hall of Fame has moved into the same neighborhood. The new site has all the same information and features, but is more closely integrated with the Space Foundation's main site, meaning that navigation to special features such as photo galleries and video clips is faster and more efficient. Plus, downloadable forms are easier than ever to find.
When you visit the site, you'll see the latest news about the Space Technology Hall of Fame® and our inductees, you'll find out about upcoming events and see highlights of past events, you'll learn about the program's history and you can even nominate a technology.
Take a tour of the website and learn about the amazing space technologies that make our lives better every day.
This article is part of Space Watch: August 2012 (Volume: 11, Issue: 8).
---
Posted in Space Technology Hall of Fame