Space Foundation Press Releases
---
Space Foundation Comments on NASA Announcement
Written by: developer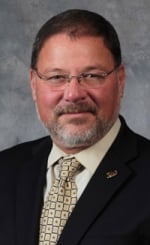 Colorado Springs, Colo. (Aug. 3, 2012) – The Space Foundation issued a comment on NASA's announcement that it has agreements with three private spaceflight companies for new commercial spaceships to launch American astronauts into space.
"The Space Foundation is pleased that the U.S. is moving to the next phase in regaining human spaceflight capability," said Space Foundation CEO Elliot Pulham. "This is an absolutely critical component to rebuilding a robust space program and we're excited to see what happens next. We congratulate Sierra Nevada Corporation, SpaceX and The Boeing Company – all of which are Space Foundation partners – and we look forward to what we hope will be a reinvigorated space environment. We also think it's fitting that this announcement is being made on the eve of Curiosity's landing on Mars because it underscores the importance of both manned and robotic space flight."
About the Space Foundation
The foremost advocate for all sectors of the space industry and an expert in all aspects of space, the Space Foundation is a global, nonprofit leader in space awareness activities, educational programs that bring space into the classroom and major industry events, including the National Space Symposium, all in support of its mission "to advance space-related endeavors to inspire, enable and propel humanity." The Space Foundation publishes The Space Report: The Authoritative Guide to Global Space Activity and provides three indexes that track daily performance of the space industry. Through its Space Certification and Space Technology Hall of Fame® programs, the Space Foundation recognizes space-based technologies and innovations that have been adapted to improve life on Earth. Founded in 1983 and headquartered in Colorado Springs, the Space Foundation conducts research and analysis and government affairs activities from its Washington, D.C., office and has a field office in Houston, Texas. For more information visit www.SpaceFoundation.org. Follow us on Facebook, LinkedIn and Twitter, and read about the latest space news and Space Foundation activities in Space Watch.
Pictured: Space Foundation CEO Elliot Pulham
---
Posted in Space Foundation Press Releases