Space Foundation Press Releases
---
FireWatch America is a Space Foundation Certification Program Partner
Written by: developer
COLORADO SPRINGS, Colo. (Dec. 6, 2012) – The Space Foundation announces that FireWatch America is now a Space Certification Program Partner and has been authorized to carry the Certified Space TechnologyTM seal.
Earlier this year, FireWatch was inducted into prestigious Space Technology Hall of Fame®, representing the first truly non-U.S. technology to be inducted.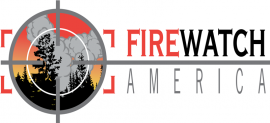 About FireWatch
FireWatch America is the exclusive partner for the FireWatch system in the United States and Canada. A successful partnership between DLR and the private firm IQ Wireless has created a product that now monitors more than seven million acres worldwide from Europe and Australia to Mexico. DLR has further developed and optimized the software and optical sensors while IQ Wireless provides system components and set up and service.
The FireWatch system consists of a computer based configuration of high-resolution optical sensors and a remote central office to provide a detection rate of over 90 percent.
Installed on towers or masts, individual FireWatch cameras can monitor hundreds of square miles of forest in high resolution. Able to distinguish between more than 16,000 scales of grey, the system ensures early fire detection in virtually any weather day or night.
FireWatch image processing software analyzes the motion, structure, and brightness of smoke plumes and automatically alerts monitoring personnel within six minutes during daylight and within 12 minutes during the night. Monitoring personnel receive target images and coordinates to determine and alert the appropriate response resources.
Today FireWatch is the most widely used system in the world for the early detection of forest fires, and is an example of space technology protecting lives, property and the environment on Earth.
For more information visit, www.firewatchamerica.com.
About Space Certification
Products and services that display the Space Certification™ seal are guaranteed to have stemmed from or been dramatically improved by technologies originally developed for space exploration or to have significant impact in teaching people about the value of space utilization. Developed and administered by the Space Foundation, the world's foremost advocate for all sectors of the space industry, the Space Certification program serves three purposes:
Providing a unique marketing edge for Space Certification partners
Demonstrating to the public how space technologies now improve life on Earth
Making space knowledge more interesting and accessible to everyone
There are three classifications of Space Foundation Certified Products:
Certified Technology Products – Products or services that directly result from space technology or space program development or advances in space technology
Certified Educational Products – Products used in educational environments to stimulate interest in and knowledge about space
Certified Imagination Products – Entertainment products, games or toys that increase interest in and excitement for space and inspire new generations to take an active interest in space
Space Certification products and services have been scrutinized by the Space Foundation, which works closely with NASA, the European Space Agency (ESA) and other organizations engaged in space research and development to identify and validate that they are eligible for and deserving of recognition.
A global, nonprofit organization, the sponsoring Space Foundation is a leader in space awareness activities, educational programs that bring space into the classroom, major space industry events and space research studies, analyses and publications, all in support of its mission "to advance space-related endeavors to inspire, enable and propel humanity." Through Space Certification and the Space Technology Hall of Fame® programs, the Space Foundation recognizes space-based technologies and innovations that have been adapted to improve life on Earth. Headquartered in Colorado Springs, the Space Foundation has an office in Washington, D.C., and a field office in Houston, Texas.
For more about Space Certification, go to www.spacefoundation.org/programs/Space-Certification; for more information on the Space Foundation, visit www.spacefoundation.org/.
---
Posted in Space Foundation Press Releases