Space Foundation Press Releases
---
Public Invited to Attend "Colorado State of Mind" Taping April 9
Written by: developer
COLORADO SPRINGS, Colo. (April 4, 2013) - Rocky Mountain PBS and the Space Foundation invite the public to attend a special live taping on April 9 of "Colorado State of Mind," the Rocky Mountain PBS Emmy Award-winning weekly news program.  "Colorado State of Mind" is sponsored by United Launch Alliance (ULA), which is also a Space Foundation Corporate Partner.
The taping will be held from 3:00 - 4:00 p.m. in the Rocky Mountain Ballroom in the west building of The Broadmoor Hotel, 1 Lake Avenue, in Colorado Springs. Seating is first-come, first-seated. The show will focus on space issues, drawing its guests from the 29th National Space Symposium, which is being held at The Broadmoor April 8-11. Attendees who are not registered to attend the Space Symposium must park on the west side of The Broadmoor.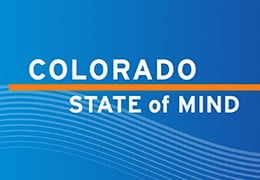 Hosted by Cynthia Hessin, the show will feature:
Dr. Leroy Chiao, Space Foundation special advisor - human spaceflight and former NASA astronaut
G. Ryan Faith, Space Foundation research analyst and primary author of the Space Foundation's recent report, PIONEERING: Sustaining U.S. Leadership in Space
Debra Facktor Lepore, vice president and general manager - strategic operations, Ball Aerospace & Technologies Corporation
Dr. Ron Sega, vice president and enterprise executive for energy and the environment, Colorado State University and The Ohio State University, and former NASA astronaut
Dr. George F. Sowers, vice president of Human Launch Services, ULA
Following the taping, a drawing will be held for two visitor badges for access to the Lockheed Martin Exhibit Center at the Space Symposium (winners must be at least 18 years old).
About Rocky Mountain PBS (RMPBS)
Each week, nearly 900,000 people throughout Colorado turn to Rocky Mountain PBS to discover inspiring local, national and international programming; find diverse viewpoints; score front row center seats to world-class performances; and experience lifelong learning opportunities. Rocky Mountain PBS celebrates its 57th anniversary on the air this year. The network began in Denver in 1956 as Colorado's first public television station. It is now Colorado's only statewide television network, with stations in Denver (KRMA), Pueblo/Colorado Springs (KTSC), Steamboat Springs (KRMZ), Grand Junction (KRMJ) and Durango (KRMU). To learn more, visit rmpbs.org.
About the Space Symposium
The Space Foundation's Space Symposium will be held April 8-11 at The Broadmoor Hotel, with presentations and panel discussions covering all aspects of space, and featuring the latest space technology, equipment and services in the Lockheed Martin Exhibit Center.
See the agenda at www.SpaceSymposium.org, and register now.
About the Space Foundation
The foremost advocate for all sectors of the space industry and an expert in all aspects of space, the Space Foundation is a global, nonprofit leader in space awareness activities, educational programs that bring space into the classroom and major industry events, including the Space Symposium, all in support of its mission "to advance space-related endeavors to inspire, enable and propel humanity." The Space Foundation publishes The Space Report: The Authoritative Guide to Global Space Activity and provides three indexes that track daily U.S. stock market performance of the space industry. Through its Space Certification™ and Space Technology Hall of Fame® programs, the Space Foundation recognizes space-based technologies and innovations that have been adapted to improve life on Earth. The Space Foundation was founded in 1983 and is based in Colorado Springs, Colo. Its world headquarters features a public Visitors Center with two main areas - the El Pomar Space Gallery and the Northrop Grumman Science Center featuring Science On a Sphere®. The Space Foundation also conducts research and analysis and government affairs activities from its Washington, D.C., office and has a field office in Houston, Texas. For more information, visit www.SpaceFoundation.org. Follow us on Facebook, LinkedIn and Twitter, and read about the latest space news and Space Foundation activities in Space Watch.
---
Posted in Space Foundation Press Releases