Space Foundation News
---
Bausch Emphasizes Satellite Capacity
Written by: developer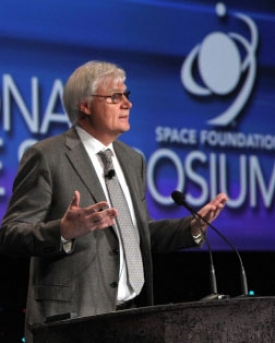 Romain Bausch, president & chief executive officer, SES, began his presentation at the 29th National Space Symposium by emphasizing the extent to which satellite capacity will grow in the industry. He said he believes there will also be more hosted payload opportunities.
"Today we face one major challenge - the demand for more satellites," he said. "The solution is to do more with less"
He continued, "There is only a small amount of satellites to support communication in the Asia Pacific. This is an area of concern. Government must incentivize commercial investment to develop better capabilities. Commercial and military capabilities need to be integrated."
See video here.
See photos of the presentation here.
---
Posted in Space Foundation News