Space Foundation News
---
29th National Space Symposium Comes to Successful Close
Written by: developer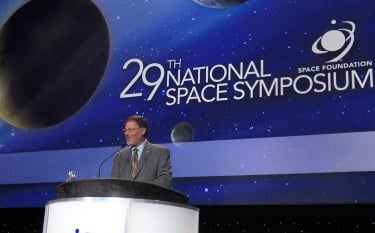 The 29th National Space Symposium concluded Thursday night with the gala Space Technology Hall of Fame Dinner® and the Reception in Celebration of the New Generation Space Leaders.
The event proved a successful accomplishment in a challenging year with 9,000 total participants from more than 30 nations.
Among the participants were:
Approximately 160 exhibitors, including 33 that were at the Symposium for the first time
Almost 100 speakers
More than 75 teachers from 13 states
Almost 100 reporters
More than 370 volunteers from 11 states
Watch this website for complete coverage of the event and the April 8 Cyber 1.3 conference also held at The Broadmoor.
---
See What Happened
We are posting videos, photos and synopses of presentations and events as quickly as they can be completed:
View videos here.
View photos here.
View article synopses here.
Because it takes time to collect and compile the information, we are starting with basic quick-turnaround postings and then, over the next few weeks will be filling in more and more pictures and details. Plus, we will provide coverage in the next few issues of Space Watch.

---
Thank You from the Space Foundation
The Space Foundation deeply appreciates our partners, exhibitors, speakers, volunteers, teachers, students and media who participated in this year's event.
And, we appreciate the attention and service provided by The Broadmoor team.
---
Join Us Next Year
Plan to join us next year for the 30th Space Symposium, May 19-22, at The Broadmoor Hotel in Colorado Springs.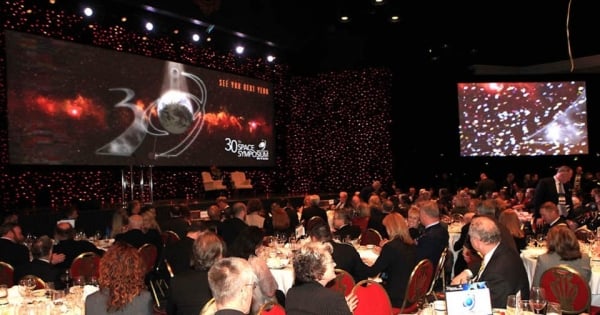 ---
Posted in Space Foundation News