Public Policy and Government Affairs
---
Read Space Foundation Budget Reports
Written by: developer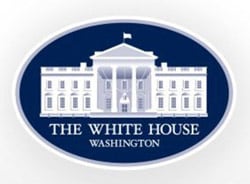 The White House released its Fiscal Year 2014 budget request to Congress on April 10. The budget is normally issued in early February, but was delayed due to a delay in finalizing FY 2013 funding.
The Space Foundation has produced two reports, providing overviews and comparisons of the Fiscal Year 2014 budgets. The reports include overviews of:
Unclassified space-based and space-related programs requested in the Department of Defense's (DoD) FY 2014 Budget in comparison with the DoD's FY 2013 budget request, the FY 2014 NDAA and the FY 2014 Defense Appropriations Act. The report can be found here.
The President's NASA FY 2014 budget request in comparison with the FY 2013 NASA funds and proposed appropriation and authorization bills under consideration by the 113th Congress. The report can be found here.
This article is part of Space Watch: May 2013 (Volume: 12, Issue: 5).
---
Posted in Public Policy and Government Affairs