Public Policy and Government Affairs
---
Space Foundation Summarizes House Science, Space & Technology Committee Subcommittee on Space Hearing
Written by: developer
The House Science, Space & Technology Committee Subcommittee on Space held a hearing on April 24, "An Overview of the National Aeronautics and Space Administration Budget for Fiscal Year 2014."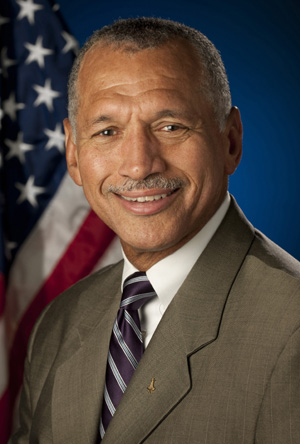 Members in attendance included:
Congressman Steven Palazzo (R-MS), chairman, subcommittee
Congressman Lamar Smith (R-TX), chairman, full committee
Congressman Ralph Hall (R-TX)
Congressman Dana Rohrabacher (R-CA)
Congressman Mo Brooks (R-AL)
Congressman Bill Posey (R-FL)
Congressman David Schweikert (R-AZ)
Congressman Chris Stewart (R-UT)
Congresswoman Donna Edwards (D-MD), ranking member, subcommittee
Congresswoman Frederica Wilson (D-FL)
Congressman Joe Kennedy (D-MA)
Congresswoman Suzanne Bonamici (D-OR)
Congresswoman Julia Brownley (D-CA)
Bolden Talks about Top Priorities
NASA Administrator Charles F. Bolden (pictured) emphasized to the members that the President's FY 2014 NASA Budget Proposal allows NASA to continue meaningful progress on its top priorities, including the Space Launch System (SLS) and the Orion Crew Vehicle, the Commercial Crew program, the International Space Station (ISS) and the James Webb Space Telescope (JWST).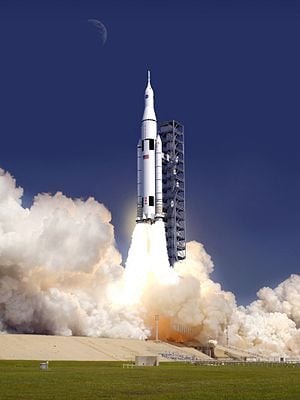 The SLS (pictured, left) and Orion program were reported to be moving toward a 2017 inaugural launch with no expected issues with budget or schedule. The increase in funding for the Commercial Crew program would allow NASA to ensure that competition in that area continues.
Bolden answered many questions about the proposed asteroid mission, explaining that it allowed NASA to follow the presidential directive to visit an asteroid by 2025 within the current budget environment, something that would not be achievable with a Moon mission. He explained that the asteroid mission would have many benefits, for example in moving forward research on solar-electric propulsion and characterizing near-Earth asteroids.
He also explained that the decrease in the NASA's education budget is part of a government-wide effort to consolidate and improve its STEM education programs. He said it should also allow for better testing and evaluation of those programs. NASA will continue its programs to reach out to under-served students.
Bolden confirmed that the FY2014 Budget does not take into account sequestration, and that if sequestration continues in 2014 and beyond, NASA would no longer be able to meet currently expected milestones.
This article is part of Space Watch: May 2013 (Volume: 12, Issue: 5).
---
Posted in Public Policy and Government Affairs