Space Foundation News
---
Team Building and Rocket Launching
Written by: developer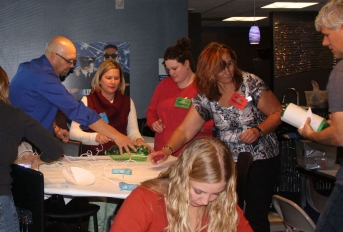 On Sept. 30, the Space Foundation led a team-building exercise for Colorado Springs Regional Business Alliance.
The participants gathered in the Area 51 section of the Space Foundation's Discovery Center, where they learned the basic principles of rocketry. They formed groups and designed and constructed their own water rockets out of 2-liter plastic bottles, then used compressed air to propel them.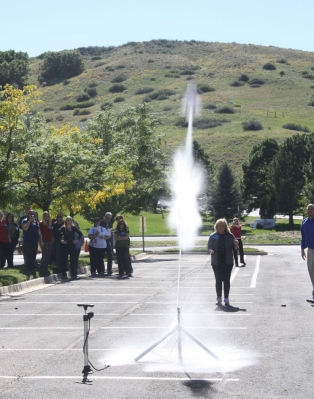 About the Discovery Center
In addition to team-building and education programs, the Space Foundation is home to the region's only space, science and technology attraction.
The Space Foundation Discovery Center is located at 4425 Arrowswest Drive in Colorado Springs and houses the El Pomar Space Gallery and the Northrop Grumman Science Center, featuring Science On a Sphere®.
Visit the Discovery Center, Tuesday through Saturday, 10:00 a.m. – 5:00 p.m. Learn more about Discovery Center exhibits, daily fees and group activities here.
---
Posted in Space Foundation News