Space Foundation News
---
Halloween Ball 2 a Scary Success!
Written by: developer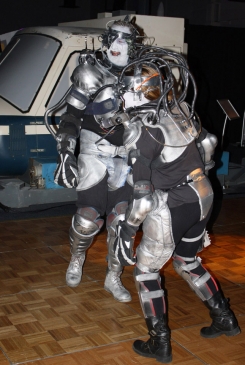 Saturday night's Space Foundation 2nd Annual Space & Science Fiction Halloween Ball was both bizarre and fun for all! In just the second year of this event, we enjoyed more than twice the number of guests as last year.
Whether in costume or not, our spooky guests now serve as Space Foundation ambassadors, helping bring the community in to enjoy the many educational and inspirational benefits offered at the Space Foundation Discovery Center.
The Discovery Center is the region's only space and technology attraction, and is open to the public Tuesday – Saturday, 10:00 a.m. – 5:00 p.m., at 4425 Arrowswest Dr., Colorado Springs.
The Halloween Ball also served as a great night of fundraising in support of the Space Foundation mission — to advance space endeavors to inspire, enable and propel humanity. Ticket sales and the silent auction once again brought in much appreciated proceeds!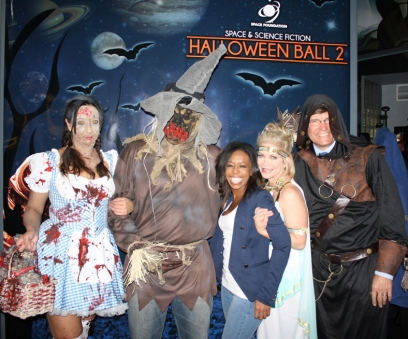 In addition to a great Space Foundation team effort, we give special thanks to our celebrity guest judges, former NASA astronaut Don McMonagle, weekend KKTV news anchor Mecca Rayne and Katie Carrol of the Colorado Springs Gazette, plus our many generous sponsors and silent auction donors who truly make this annual event a success.
Visit http://scifisprings.com to see all of the sponsors and donors.
See costume photos from the evening here.
Next year, Halloween Ball 3 will be held on Saturday, Oct. 25, 2014. Mark your calendars now and plan to be there!
Pictured: Costume contest winners — above and below — with costume judges Mecca Rayne, Katie Carrol and Don McMonagle.
---
Posted in Space Foundation News