Education
---
Teacher Liaison Program Adds Australian Educator Plus Four in India
Written by: developer
The Space Foundation has added five new international educators to its roster of Teacher Liaisons selected for 2014. The educators were chosen from applicants from around the world and the 24 new Teacher Liaisons include one in Australia, four in India and 19 in the US.
he teachers were chosen for their active promotion of space and science education. The new Teacher Liaisons will serve as advocates for space-themed education, and will use Space Foundation-provided training and resources to further integrate space principles into the classroom.
The prestigious Space Foundation Teacher Liaison program has over 250 active participants, including the 2014 flight. The teachers are selected by a panel comprising experienced Teacher Liaisons and representatives from the space industry and the military.
The 2014 Teacher Liaisons will be publicly recognized at the Space Foundation's 30th Space Symposium, which is being held May 19-22 at The Broadmoor Hotel in Colorado Springs, Colo., USA. In addition to the recognition activities, Teacher Liaisons also participate in the Space Foundation's virtual distance delivery education programs.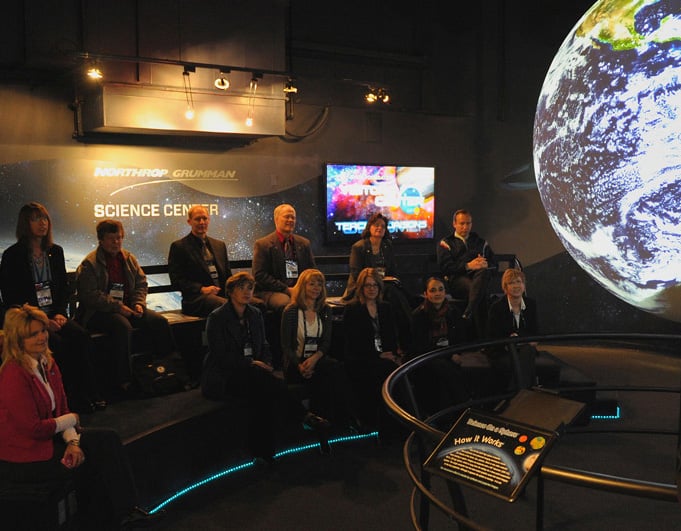 The 2014 flight of Teacher Liaisons includes:
New South Wales, Australia
Neil Bramsen, Mount Ousley Public School, Fairy Meadow
Maharashtra, India
Megha Gupta, Vidya Valley School, Pune
Monika Mishra, Vidya Valley School, Pune
Arati Patil, Vidyanchal School, Pune
Nalini Sengupta, Vidya Valley School, Pune
USA
Colorado
Amy DeLarm, Manitou Springs Elementary School, Manitou Springs
Julie Devore, Skyview Middle School, Colorado Springs
Becki Elms, Manitou Springs Elementary School, Manitou Springs
Nancy Garman, Scott Elementary School, Colorado Springs
Maureen Moore-Roth, STEM Ventures, Highlands Ranch
Machin Norris, Highland Middle School, Ault
Linda Retting, The Classical Academy-Central Campus, Colorado Springs
Kristina Stem, Erie Elementary School, Erie
Florida
Rossana Chiarella, Palm Springs North Elementary School, Hialeah
Micheal P. Floyd Jr., James Buchanan Middle School, Tampa
Barbara Gosney, St. Thomas Episcopal Parish School, Coral Gables
Baretta Wilson, Stewart Middle Magnet School, Tampa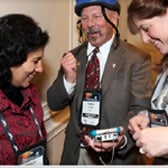 Georgia
Clare Swinford, Museum of Aviation Foundation National STEM Academy, Warner Robins
Idaho
Pat Blount, Moscow High School, Moscow
Laura Wommack, Potlatch Jr-Sr High School, Potlatch
Illinois
Matt Granger, DuPage County School District 45, Villa Park
Maryland
NiYa Costley, Dr. Brown Elementary School, Waldorf
Oregon
Jennifer Kelley, Portland Public Schools, Portland
Wyoming
ShiAnne Kattner, Casper Planetarium, Casper
For more information about Space Foundation education programs, visit www.spacefoundation.org/education.
This article is part of Space Watch: February 2014 (Volume: 13, Issue: 2).
---
Posted in Education