Space Symposium
---
Top Six Reasons to Attend
Written by: developer
Why attend the Space Foundation's 30th Space Symposium in 2014? Here are six great reasons: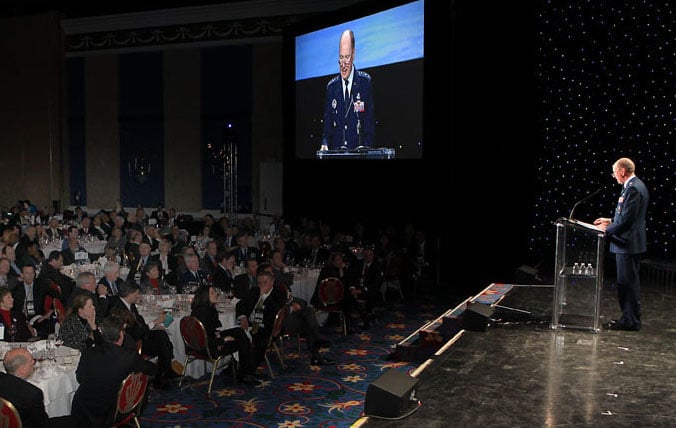 6. Targeted Events. Participate in events for specific groups and interests: Cyber 1.4 and programs for corporate members, New Generation Space Leaders, educators, policy-makers and more.

5. Global Participation. Gain new perspectives, widen your professional reach and build relationships through interaction with top-level representatives from the ever-growing global space community.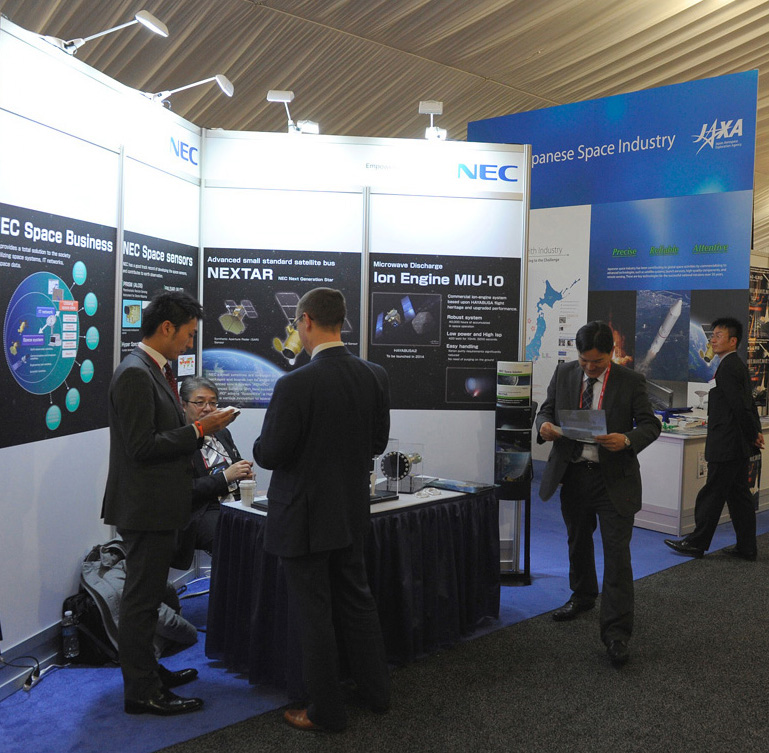 4. International Exhibits. Experience the latest in space technology and network with your customers when you visit our dynamic exhibit center.
3. Powerful Agenda. Learn about critical industry issues and developments from focused panels, featured speakers, targeted forums and — new this year — break-out track sessions and luncheons.
2. Influential Participants. Hear from and interact with leaders from all space sectors – space agencies, commercial space, national security, new space, finance, research, academia and science.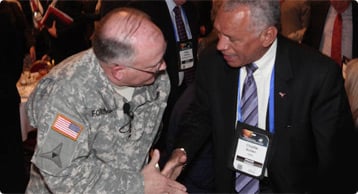 Confirmed speakers include:
Brig. Gen. Yves Arnaud, FAF, Commander, Joint Space Command, French Ministry of Defense
Charles F. Bolden, Jr., NASA Administrator
Lt. Gen. James R. Clapper, USAF (Ret.), Director of National Intelligence
Matthew J. Desch, Chief Executive Officer, Iridium Communications, Inc.
Michael C. Gass, President and Chief Executive Officer, United Launch Alliance
Yasushi Horikawa, Ph.D., Chairman, United Nations Committee on the Peaceful Uses of Outer Space
Letitia A. Long, Director, National Geospatial-Intelligence Agency
Dr. Ger Nieuwpoort, Director, Netherlands Space Office
Gen. William L. Shelton, USAF, Commander, Air Force Space Command
Deborah Westphal, Managing Director, Toffler Associates
And the number one reason to attend?
1. Networking! Make valuable connections with top industry, military and government decision-makers, build your professional network and get business done — all in one place at one time.
And what is the number one reason to register now? Take advantage of the Early Bird rate! Sign up before April 25 and save on standard industry registration.
The Space Foundation's 30th Space Symposium will be held May 19-22, 2014, at The Broadmoor Hotel in Colorado Springs, Colo., USA. Space Symposium registration includes admittance to the exhibit center, the opening ceremony and several networking events throughout the week.
Register now at www.SpaceSymposium.org.
Co-sponsors
The Space Symposium officially kicks off Monday evening, May 19, with a spectacular opening ceremony, co-sponsored by Northrop Grumman. Other event co-sponsors include: a.i. solutions; Aerojet Rocketdyne; Airbus Group, Inc.; Arianespace; ATK; Ball Aerospace & Technologies Corp.; Booz Allen Hamilton; Colorado Space Business Roundtable (CSBR); Lockheed Martin; MetiSpace Technologies, Inc.; Millennium Engineering and Integration Company; MOOG; PAE; Raytheon; Scitor Corporation; SES Government Solutions; Space Generation Advisory Council (SGAC); SpaceX; SSL; Stellar Solutions, Inc.; The Boeing Company; The SI Organization and United Launch Alliance. Aviation Week, SatNews Publishers and SpaceNews are media partners.
This article is part of Space Watch: February 2014 (Volume: 13, Issue: 2).
---
Posted in Space Symposium