Space Foundation News
---
Watch 2014 Isaac Asimov Memorial DebateTonight
Written by: developer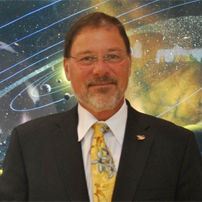 Tonight, Space Foundation Chief Executive Officer Elliot Pulham will participate in a panel discussion at the American Museum of Natural History in New York for the 2014 Isaac Asimov Memorial Debate.
The theme is "Selling Space," and the panel will be moderated by Neil deGrasse Tyson, Frederick P. Rose Director of the Hayden Planetarium.
Other panelists include:
Wanda M. Austin, President and CEO of The Aerospace Corporation, and member, Space Foundation Board of Directors
Michael Gold, Director of DC Operations and Business Growth, Bigelow Aerospace
John Logsdon, Professor Emeritus, Space Policy & International Affairs, George Washington University
Tom Shelley, President, Space Adventures, Ltd.
Robert Walker, Executive Chairman, Wexler & Walker Public Policy Associates
The debate is scheduled to begin at 7:30 p.m. EDT on March 19, and will be streamed on the Museum's website at www.amnh.org/2014-isaac-asimov-memorial-debate.
---
Posted in Space Foundation News