Space Foundation News
---
Pulham Discusses Role of Risk in Space on Isaac Asimov Memorial Debate Panel
Written by: developer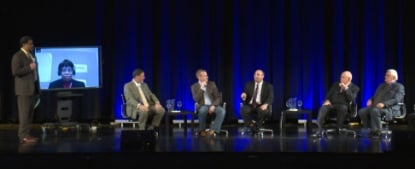 On March 19, Space Foundation Chief Executive Officer Elliot Pulham participated in a panel discussion at the American Museum of Natural History in New York for the 2014 Isaac Asimov Memorial Debate.
The theme was "Selling Space," with panel moderator Neil deGrasse Tyson, Frederick P. Rose Director of the Hayden Planetarium.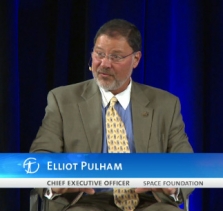 Other panelists included:
Wanda M. Austin, President and CEO of The Aerospace Corporation, and member, Space Foundation Board of Directors
Michael Gold, Director of DC Operations and Business Growth, Bigelow Aerospace
John Logsdon, Professor Emeritus, Space Policy & International Affairs, George Washington University
Tom Shelley, President, Space Adventures, Ltd.
Robert Walker, Executive Chairman, Wexler & Walker Public Policy Associates
The panel discussed such subjects as the cost of launches, Russian spacecraft, the risk of continued human spaceflight and the possibility of property rights in space.
See more about the debate on the Museum's website at www.amnh.org/2014-isaac-asimov-memorial-debate.
---
Posted in Space Foundation News