Space Foundation News
---
See Suborbital Space Transport Vehicle Up Close at the Discovery Center
Written by: developer
One of the newest displays in the gallery of the Space Foundation Discovery Center is a model of the Lynx, a unique spaceplane being developed by Space Foundation Corporate Member XCOR Aerospace. The Lynx is XCOR's entry into the commercial reusable launch vehicle market. The model is on loan to the Discovery Center for three months and will be on display through the end of August.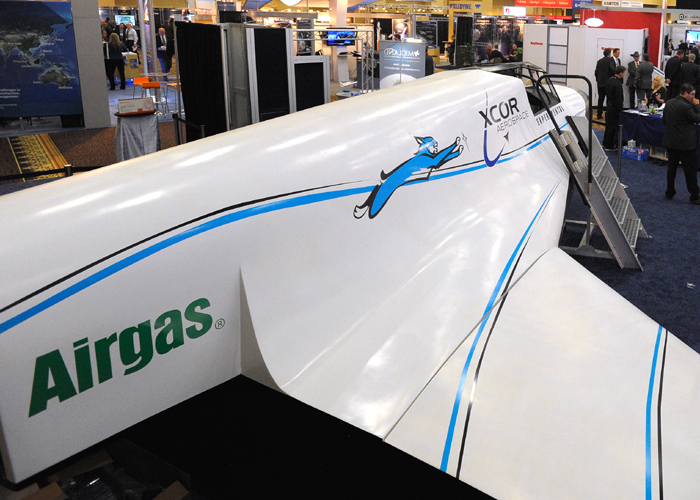 The XCOR Lynx is a suborbital rocket-powered vehicle, and is being built to carry one pilot, a ticketed passenger and/or a payload or small satellites on a half-hour suborbital flight to 100 km altitude (330,000 feet). Similar to an airplane, the Lynx is a horizontal-takeoff, horizontal-landing (HTHL) vehicle, but will use four liquid rocket engines for power instead of a jet engine.
Because it lacks a propulsion system other than its rocket engines, the Lynx will have to be towed to the end of the runway. For takeoff, the pilot will ignite the rocket engines and begin a steep climb. At Mach 2 and approximately 138,000 feet, the engines will be shut off and will continue to climb to an apogee of approximately 200,000 feet.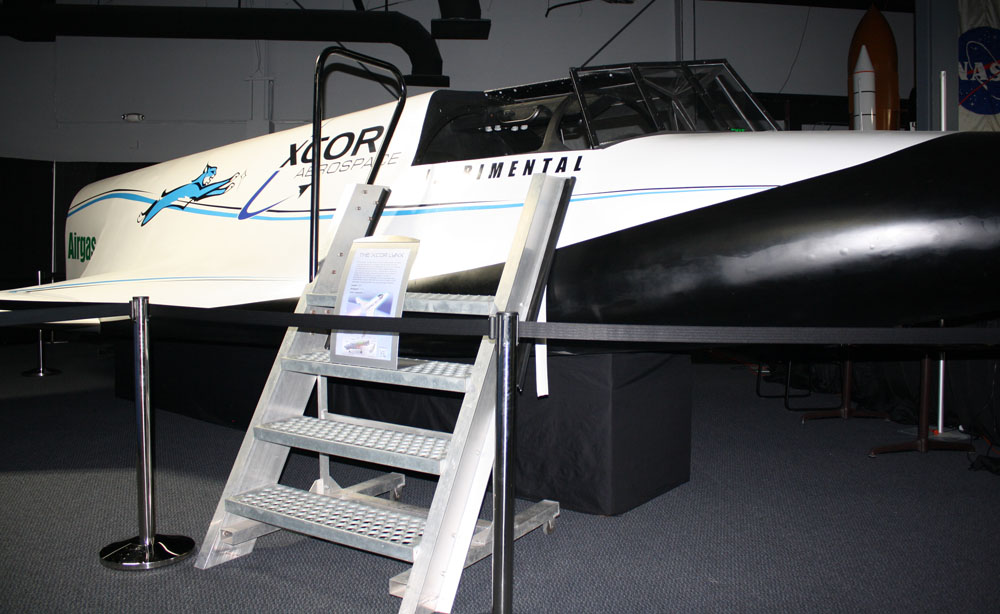 Occupants travelling in the Lynx will experience about four minutes of weightlessness before re-entering the Earth's atmosphere and may experience up to four times normal gravity during re-entry. Once the Lynx has re-entered the atmosphere, it will glide down to an unpowered landing.
The all-composite airframe of the Lynx is lightweight and strong, and will be protected from heat upon re-entry by an added thermal protection system (TPS) on the nose and leading edges. The Lynx is about 9 meters (about 30 feet) in length with a double-delta wing that spans about 7.5 meters (about 24 feet).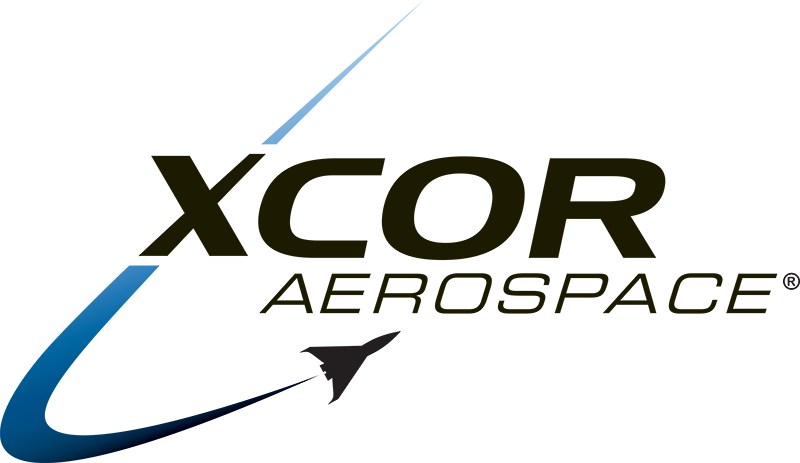 About XCOR Aerospace
XCOR Aerospace is a small, privately-held corporation founded in 1999. The company has evolved from its original four founders, working out of their chief engineer's tiny hangar, to a team of 50 plus highly-skilled, experienced and talented employees housed in a 10,375 square foot hangar on the Mojave Air & Space Port in Mojave, Calif. The company is the path to the dream of spaceflight for its founders who recognize that the only way for them to get to space is to make it affordable for private citizens. To learn more, visit www.xcor.com.
About the Space Foundation Discovery Center
The Space Foundation Discovery Center is the region's only space, science and technology attraction, and is located at 4425 Arrowswest Drive in Colorado Springs, just off of Garden of the Gods Road. The Discovery Center is open Tuesday through Saturday, 10:00 a.m. – 5:00 p.m., and is closed on holidays.
Effective July 1, Discovery Center daily admission fees are $10 for adults, $7.50 for seniors (age 65+), $7.50 for college students with I.D., $4.50 for children ages 4-17. Military fees are $5.00 for adults with I.D., and $4.00 for children ages 4-17. Children age three years and younger are admitted free.
For more information, call 719-576-8000 or visit www.SpaceFoundation.org/museum.
Pictured above: Before coming to the Discovery Center, the Lynx model was on display in the Boeing Exhibit Center during the 30th Space Symposium
Pictured below: The Lynx model on display at the Space Foundation Discovery Center
This article is part of Space Watch: July 2014 (Volume: 13, Issue: 7).
---
Posted in Space Foundation News