Second View
---
A Job Well Done
Written by: developer
This month's Second View pays honor to a quiet leader and diplomat. Dr. Yasushi Horikawa passed the gavel on June 11, ending his two year term as the Chairman of the United Nations Committee on the Peaceful Uses of Outer Space (UNCOPUOS).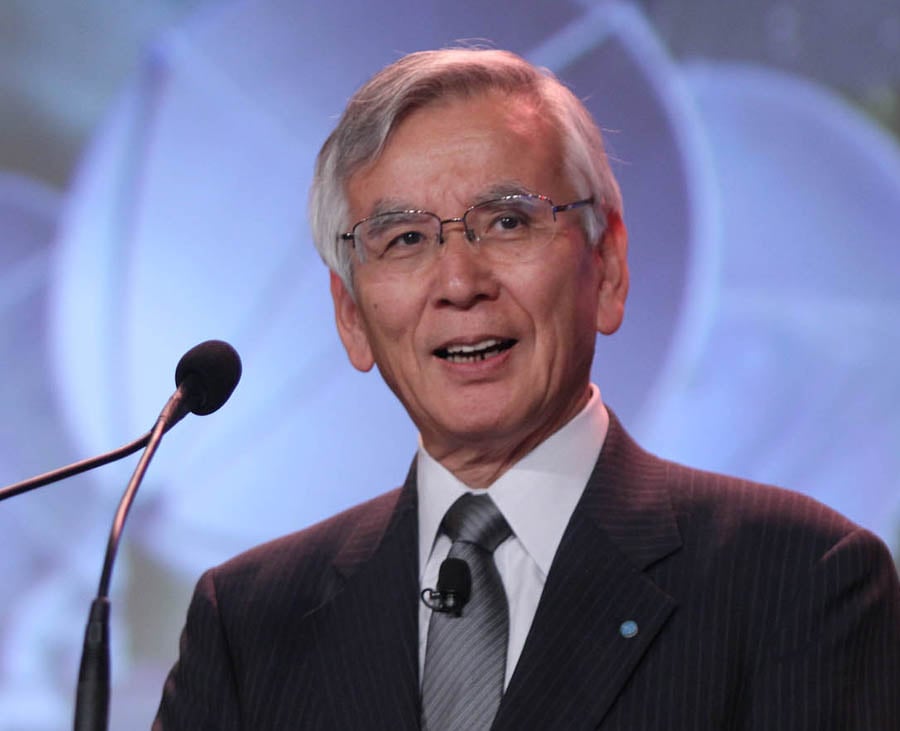 The chairmanship of UNCOPUOS is rotated on a regional basis. Dr. Horikawa was identified nearly five years ago as the nominee of the Group of Asian States. He worked diligently in the period prior to assuming his duties studiously learning the procedures, processes and personalities of the Committee.
Dr. Horikawa came to COPUOS from a distinguished career at the Japan Aerospace Exploration Agency where he serves as Technical Counselor. He contributed to the successful implementation of Japanese meteorological satellite programs and Earth observation programs, as well as the development of the International Space Station program. Previously, Dr. Horikawa was Executive Director of JAXA.
During his tenure as COPUOS Chairman, he guided the Committee through significant progress made by the Working Group on the Long Term Sustainability of Space. He also oversaw growth in the Committee with the addition of five new member states (it is one of the UN's largest committees with 76 members) and numerous Observer Organizations.
Perhaps Dr. Horikawa's most impressive accomplishment was his work in outreach, using the chairmanship to increase awareness of the work of COPUOS. During his term, he travelled away from his home nation more than 40 times to participate in more than 90 international conferences, meetings and workshops. This included two appearances at the Space Symposium where he moderated our panel of Space Agency leaders. Dr. Horikawa also served on the Advisory Board for the Space Generation Advisory Council (SGAC), providing mentoring to young space professionals and speaking at the Fusion Forum.
Dr. Horikawa was strongly supported by JAXA throughout his chairmanship. In his closing comments, Dr. Horikawa also shared appreciation and commended the support of the Committee Secretary, Mr. Niklas Hedman, and the Office of Outer Space Affairs led by former director Dr. Mazlan Othman, and the current director Ms. Simonetta di Pippo.
As Dr. Horikawa left the podium after turning over the chairmanship to Mr. Azzedine Oussedik of Algeria, he walked to the back of the large meeting room and took a seat near me in the row for additional participants. I was struck a bit at the contrast. Asking him about this later he said, "I'm no longer the chairman, now I'm just a delegate."
To which we would add, yes, sir, but with a job well done.
This Second View is by Space Foundation Senior Vice President – Strategic & International Affairs Steve Eisenhart.
This article is part of Space Watch: July 2014 (Volume: 13, Issue: 7).
---
Posted in Second View