Corporate Membership
---
ATA and Virginia Space Join Space Foundation Corporate Members
Written by: developer
The Space Foundation offers five Corporate Membership levels, each with a different level of benefits and opportunities. In exchange for supporting our programs, Corporate Members receive numerous benefits including international promotion, business development and networking opportunities, reports on important space issues and opportunities for extensive involvement in the annual Space Symposium.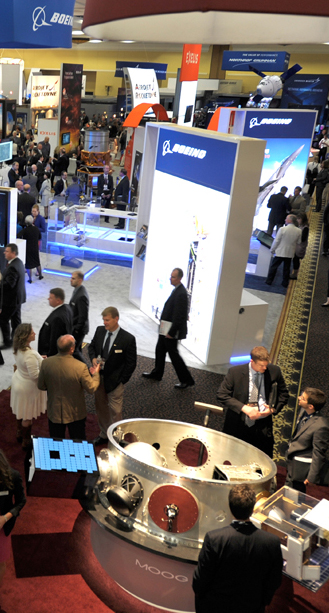 Our most recent members are:
Applied Technology Associates (ATA)
Applied Technology Associates (ATA) is a precision measurement, sensing and controls company providing services and products to government and commercial customers. As a privately held small business, ATA has demonstrated an ability to transition technology to operational use and commercial products by leveraging internal and government funded research and development. Their products and services span ground, air and space applications.
Virginia Space
The Virginia Commercial Space Flight Authority (VCSFA) was created in 1995, with the mission of promoting commercial space activity, economic development and aerospace research within the Commonwealth of Virginia. VCSFA began its lease at Wallops Island in 1997 and continually expanded the Mid-Atlantic Regional Spaceport (MARS) facilities to its present day state, with two launch facilities (one mid-class and one small-class launch facility), as well as access to support infrastructure facilities through agreements with NASA, such as vehicle and payload processing integration facilities, support instrumentation and emergency facilities.
See the complete membership list and learn more about the benefits of Space Foundation Corporate Membership here.
This article is part of Space Watch: October 2014 (Volume: 13, Issue: 10).
---
Posted in Corporate Membership