Space Foundation News
---
Free Admission to the Discovery Center 8:30 – 10:00 a.m. Dec. 5 for Orion Event
Written by: developer
Celebrate today's Orion EFT-1 launch at the Discovery Center, with free admisison from 8:30 – 10:00 a.m. The flight is the first of a new U.S.-built human rated space launch system since 1981, and the first time that a spacecraft built for humans has left low Earth orbit since 1972.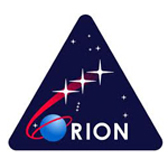 Discovery Center activites on Dec. 5 include:
8:30 – 10:00 a.m., the Discovery Center will be open FREE to the public until 10:00 a.m., showing replays of the launch in our Area 51 as we await recovery, and serving hot chocolate and muffins with our museum director Travis Schenck
10:00 a.m., the Discovery Center starts charging its usual daily fee
10:00 – 2:00 p.m., replaying the events of the day, plus our usual exhibits and presentations in Science On a Sphere®
More about EFT-1
Space Foundation CEO Elliot Pulham wrote an editorial about EFT-1 for the December issue of the Space Foundation's e-newsletter Space Watch; read it here.
---
Posted in Space Foundation News